Project Undercover Delivers Diapers and Formula as Assistance Requests Increase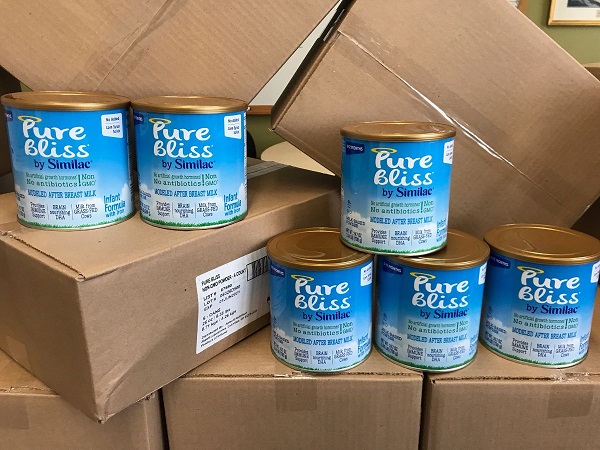 PROVIDENCE, RI — The rapid spread of COVID-19 this winter and the continued economic effects of the pandemic created a surge in requests for essential needs. Family Service of Rhode Island has seen parents with babies struggling to provide diapers, wipes, formula, clothes, and other basic children's items as the pandemic continues to strain resources.
FSRI is proud to have joined forces with our newest partner, Project Undercover, with assistance from Baby2Baby, to bridge the recent gap for families and children in Rhode Island. Together with Tazmanian Freight Systems, these items were delivered to families in need through FSRI programs.
The donation of 300 units of baby formula, as well as diaper & wipes bundles for 400+ babies, toddlers, and children, received from Project Undercover in January offered immediate relief for families struggling to meet basic needs in recent weeks.
"Project Undercover and Tazmanian Freight Systems are true heroes for stepping up to help fill this need for infants and kids during this tough time," said Maggie Slane, VP for Advancement at FSRI. "We're so grateful for this new partnership. Because of their generosity and coordinated efforts, hundreds of families were able to cover their children's basic needs this winter."
"We are pleased to support the work of Family Service of Rhode Island during these challenging times. We are also grateful for national and local organizations Baby2Baby and Ocean State Job Lot who supported our efforts to help RI's kids in need," said Project Undercover founder and president Richard Fleischer.