Providence Children's Museum Launches Fall of Fun!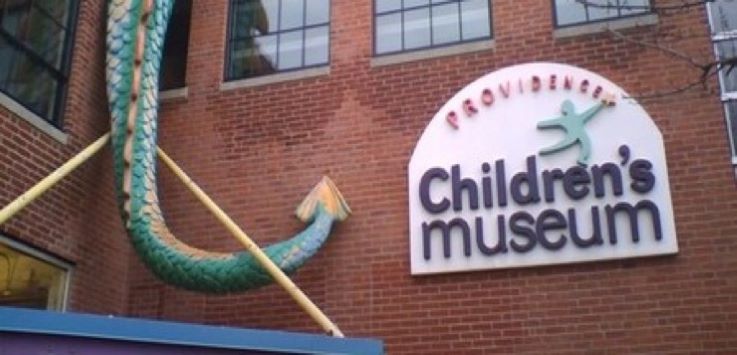 Providence Children's Museum is packing its calendar with playful programming for its Fall of Fun. The Fall of Fun will include weekend Maker Studio activities, a new Creativity Exhibit, drop off classes, and a packed Cultural Connections schedule to enhance the visitor experience.
"Having just celebrated our 45th birthday, PCM can honestly say we've had a lifetime of play," says Executive Director Caroline Payson. "We're excited to bring back our playful staples and introduce a whole new level of creativity to our exhibits."
Opening this fall, the Creativity Exhibit by internationally recognized and acclaimed Megan and Murray McMillan is the artists' first large scale installation for children and will focus on the artists' own creative beginnings and inspiration along with supplemental
programming and public outreach. The artists have exhibited large scale video installations at Mass MoCA in Massachusetts, the Kunsthallen Brandts Museum in Odense, Denmark, The State Museum of Contemporary Art in Thessaloniki, Greece, The RISD Museum, and the DeCordova Museum in Massachusetts.
Cultural Connections, funded by IMLS and the Rhode Island Council for the Humanities (RICH), will feature three organizations with one monthly event focused on children and families. Partners will include Coggeshall Farm Museum (9/3), Rhode Island Latino Arts
(9/17), and Haffenreffer Museum of Anthropology (9/24). PCM will host these activities with no admission fee in the Children's Garden, providing easy access from the museum's dedicated parking lot. Once the programming is complete, families can visit the museum.
PCM's Maker Studio is the only one of its kind for children under 10 without cost. Based in principles of early education, the Maker Studio provides parents with space and guidance so children can create, explore, and make sensory activities inspired by play.
PCM will return to its Fall schedule following Labor Day by being open Wednesday through Sunday and continue to provide visitors with two ticketed time slots: morning and afternoon. Visitors will be able to purchase a ticket in advance by visiting www.providencechildrensmuseum.org or in person upon arrival. PCM will be closed on Mondays and Tuesdays.
"We are delighted to bring the Fall of Fun to the children of Rhode Island," Payson added. "We can't wait to celebrate with you."