Providence Children's Museum Marks Black History Month with a Celebration of Dr. Martin Luther King, Jr.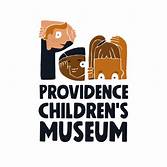 Providence, RI – To celebrate Black History Month, the Providence Children's Museum (PCM) will share the well-loved play, MLK: Amazing Grace, written by and starring Rochel Garner Coleman of Rhode Island Black Storytellers. Sponsored by Citizens, Garner Coleman will hold two performances live and in-person at 10:30 a.m. and 2:30 p.m. on Saturday, February 19. A filmed version will be available for registrants until February 26.
Corresponding educational programming will be available February 19 and 20 within the building and on social media channels along with teacher resources available at providencechildrensmuseum.org
Programming was moved from the traditional January date of Dr. King's birthday due to concerns about the recent surge in COVID-19 cases across the state.
"These activities are a wonderful opportunity for all of us to learn, engage, and reflect. We are thrilled to be able to introduce new audiences to Dr. King's life story and engage with our creative community," says Executive Director Caroline Payson. "This age appropriate play provides children the opportunity to see Dr. King's fight through a child's eyes – they can bring his lessons into their worlds. We each have a role to play."
At PCM and online, children will be encouraged to imagine and create a "KidTopia" using the lessons from Dr. King. Additional lesson plans will be developed by RIDE educators for teachers for distribution on the PCM website. For more opportunities to explore Dr.
King's philosophy of nonviolence with young children, a collection of books and activities will be shared through PCM's social media channels.
"We are pleased to partner with the Providence Children's Museum to honor the legacy of Dr. Martin Luther King, Jr. during Black History Month," said Barbara Cottam, RI Market Executive at Citizens. "The family-friendly programing demonstrates Dr. King's passion for strengthening our communities and provides children an opportunity to learn from his valuable life lessons."