Providence City Treasurer and Senior Advisor to the City Council, James Lombardi, Announces Retirement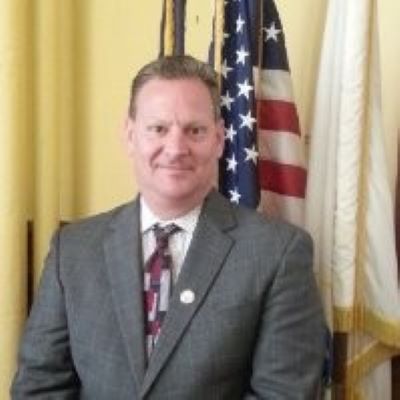 Providence, RI – After 24 years in city government, James Lombardi III announces his retirement from the City of Providence. A city council appointee, Lombardi currently serves as City Treasurer and Senior Advisor to the City Council. His retirement is effective May 5.
Lombardi was appointed Internal Auditor for the City of Providence in 1999, a position he held for twelve years. In 2011, he was appointed City Treasurer. Lombardi has worked collaboratively with eight council presidents and 48 council members during his city tenure. He has also worked with six Providence mayors, served as the Chief of Staff for two former council presidents, and was most recently a senior advisor to the council.
Lombardi was initially appointed as a "Two-fer." He is both an attorney and a certified public accountant. "It has been an honor of a lifetime to work for so many dedicated public servants, especially the Providence taxpayers," said Lombardi. "I look forward to helping a cyber security company and will continue practicing criminal and civil law before the United States Tax Court and U.S. District Court as a representative of people with tax disputes," added Lombardi.
"Treasurer Lombardi is a wealth of knowledge, having worked for more than two decades to make government more responsible and efficient for taxpayers," said Council President Rachel Miller (Ward 13). "We asked Treasurer Lombardi to help with the transition after his retirement, and he readily accepted."
"I have known Jim for many years now and respect the fact that he gets things done in the highest ethical manner," said Council Majority Leader James Taylor (Ward 8). "Look no further than a resolution that was passed unanimously by the Council in 2011 and signed by the Mayor, which stated 'James J. Lombardi, III, served with distinction, fortitude, and integrity…and consistently performed his duties and responsibilities on behalf of the people of Providence with the highest level of acumen and professionalism.'"
Lombardi also serves as Chairman of the Providence Retirement Board and is Vice Chairman of the Board of Investments. He currently sits on the Board of Directors for the Rhode Island Oral Health Foundation, a non-profit organization that provides free dental care to the uninsured, underinsured, and those who cannot access dental care. For more than a decade, Lombardi was the volunteer Executive Director and lead attorney at the Rhode Island Tax Clinic, representing taxpayers free of charge before the IRS and U.S. Tax Court.
Mr. Lombardi is a non-combat veteran of the United States Army Reserves.