Providence man found guilty of sexually assaulting female at gunpoint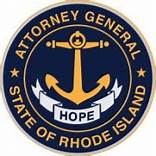 PROVIDENCE, R.I. – Attorney General Peter F. Neronha announced that a Providence man was found guilty in Providence County Superior Court of sexually assaulting a female victim at gunpoint in 2018.
On April 26, 2023, following the conclusion of a three-day trial before Superior Court Justice Stephen P. Nugent, a jury found William Gilbert (age 43) guilty of one count of first-degree sexual assault.
The defendant is currently being held without bail at the Adult Correctional Institutions (ACI) pending a sentencing hearing to be scheduled at a later date.
"I won't waste time discussing the defendant; the guilty verdict speaks for itself. I am grateful that this victim was heard, and justice was served," said Attorney General Neronha. "The more we collectively provide avenues for victims to come forward and feel supported, the better off we will be as a community. Thank you to the Providence Police Department for their exceptional work and partnership in this case and many others."
During the trial, the State proved beyond a reasonable doubt that sometime between August 1, 2018 and September 1, 2018, the defendant sexually assaulted a female victim, who was known to the defendant, in a car in Providence.
In February 2020, Providence Police investigated a report of a sexual assault dating back to 2018. On the night of the assault, the defendant took the victim to India Point Park to buy marijuana. After leaving the park, the defendant drove to a nearby area before pulling over, parking the car, and sexually assaulting the victim at gunpoint.
According to the victim, she told the defendant's then roommate about the sexual assault shortly after it took place, which he corroborated when questioned by police in March 2020. The Rhode Island State Police's Violent Fugitive Task Force arrested the defendant on April 2, 2020.
Special Assistant Attorneys General Ariel Pittner and Jillian Dubois of the Office of the Attorney General and Detective Koren Garcia of the Providence Police Department led the investigation and prosecution of the case.