Providence man sentenced to life in prison for 2007 nightclub murder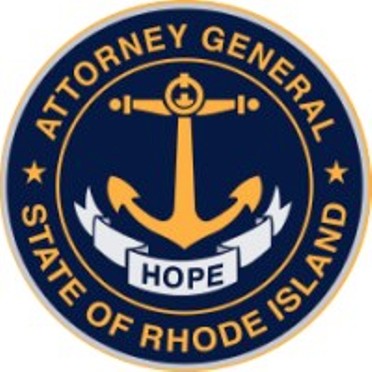 PROVIDENCE, R.I. – Attorney General Peter F. Neronha announced today that a Providence man has been sentenced to life in prison for his role in the gang-related murder of 18-year-old Darren Reagans, who was stabbed to death outside of a Providence nightclub in 2007.
At a hearing on August 23, 2023 in Providence Superior Court, Justice Joseph A. Montalbano sentenced Jayquan Garlington (age 33) to serve life in prison, and a consecutive 10-year suspended sentence.
On May 1, 2023, a jury found the defendant guilty of murder and conspiracy to commit murder.
"Taking the life of another, particularly in a manner as brazen and recklessly as the defendant did, should carry the stiffest of penalties. Today's sentencing reflects the seriousness of the crime committed, and it is my hope this serves as a strong message for others," said Attorney General Neronha. "This Office, alongside our partners in law enforcement, are committed to ensuring that justice is served for those who bring violence to our communities. I am grateful for the exceptional work of the Providence Police Department and the prosecutors in my Office, in this case and in so many others."
During the trial, the State proved beyond a reasonable doubt that during the evening of July 4, 2007, the defendant stabbed and killed Darren Reagans during a gang-related brawl outside of La Rumba nightclub on Broad Street in Providence.
That evening, the victim, known by law enforcement to be a member of a local street gang called Comstock, was waiting in line to enter La Rumba. Subsequently, the defendant, known by law enforcement to be a member of a rival local street gang called YNIC, approached the line with fellow gang members. The defendant and his fellow gang members noticed the victim in the line, exchanged words, and attacked the victim.
During the attack, the participants moved into an adjacent parking lot. It was there that the victim collapsed after suffering a stab wound from the defendant. The defendant and his fellow gang members fled the scene and the victim was taken to Rhode Island Hospital, where he died a short time later.
The medical examiner ruled the cause of death to be a stab wound to the chest that pierced the victim's heart.
At trial, prosecutors presented evidence that several years after the murder, the defendant recorded a rap song containing a lyric in which prosecutors argued referenced and admitted to the murder, as well as other lyrics that referenced other gang-related killings.
The defendant was indicted for the murder of Darren Reagans in 2017 following his arrest by the Providence Police Department.
Assistant Attorneys General James Baum and Timothy Healy of the Office of the Attorney General and Detective Angelo A'vant of the Providence Police Department led the investigation and prosecution of the case.