Providence man sentenced to life in prison for 2021 murder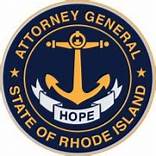 PROVIDENCE, R.I. – Attorney General Peter F. Neronha today announced that a Providence man has been sentenced in Providence County Superior Court to serve consecutive life sentences at the Adult Correctional Institutions (ACI) for the 2021 murder of 31-year-old Nickolas DiPanni of Smithfield.
At the hearing on Wednesday, April 12, 2023, Superior Court Justice Robert D. Krause sentenced Johnny Xaykosy (age 33) to two consecutive life sentences, followed by a consecutive five-year sentence to serve at the ACI, and a consecutive 10-year suspended sentence with 10 years of probation.
On February 2, 2023, following the conclusion of a week-long jury trial before Judge Krause, the jury found the defendant guilty of second-degree murder and discharge of a firearm while committing a crime of violence – resulting in death. The defendant previously pleaded guilty to carrying a pistol without a license and possession of a firearm by a prohibited person.
"My office recently released our annual gun crime report, and while it's easy to get caught up in numbers and statistics, we must remember that there is a name and a face associated with every act of senseless gun violence," said Attorney General Neronha. "Nickolas DiPanni was only 31 when he was taken from his family and loved ones. While today's sentencing will not bring Nickolas back or take away his family's suffering, I hope the consecutive life sentences that this defendant will deservedly serve will bring some amount of relief. I commend the work of the Providence Police Department and the entire investigative and prosecution team for their work on this case."
During the trial, the State proved beyond a reasonable doubt that around midnight on April 22, 2021, the defendant shot and killed Nickolas DiPanni following a drug transaction near the intersection of Indiana Avenue and Allens Avenue.
Earlier that evening, the victim and his girlfriend contacted the defendant, seeking to acquire drugs. Following the transaction, an argument between the victim and his girlfriend ensued and the victim exited his vehicle and approached the defendant's passenger window. The defendant lowered the window and fired one shot into the victim's chest before driving away.
Rescue personnel transported the victim to Rhode Island Hospital where he was pronounced dead shortly after arrival.
"The men and women of the Providence Police Department commit themselves every day to keeping the public safe and holding dangerous criminals accountable," said Providence Police Chief Oscar Perez. "Perpetrators of gun violence cause senseless acts of violence within our communities, and they must continue to be removed from our streets to better prevent tragedies from occurring. I commend the great work of our investigators in this case and thank the members of the Office of the Attorney General for their continued partnership and commitment to public safety."
Assistant Attorney General Scott Erickson and Special Assistant Attorney Amanda Jacober of the Office of the Attorney General and Detectives Kevin Costa and Theodore Michael of the Providence Police Department led the investigation and prosecution of the case, with assistance from BCI Detectives Thomas Richards, Mitch Guerra, Matthew McGloin, Matthew Pine, and Officer Hansel Ventura of the Providence Police Department.