Providence Police looking to ID re: Providence River Pedestrian Bridge Malicious Damage/Graffiti incidents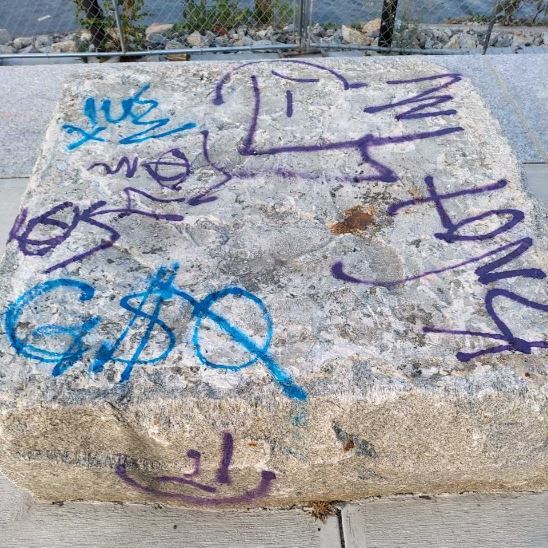 Providence Police Detectives are seeking assistance from the public to identify the subjects in the attached photos related to two incident of Malicious Damage and Graffiti that occurred at the Providence River Bridge on June 26th and 27th. Two of the images include a group of individuals who are responsible for damaging the bridge on June 27th between the hours of 3:45 a.m. and 4:30 a.m. During this incident, metal railings on the bridge were damaged and some were broken off and thrown into the river, others were broken off at the bottom in the area where they connect to the cement.
Here is a photo of two female individuals who are responsible for graffiti that was spray painted on the bridge in the early morning hours of June 26th. Also the photo of the graffiti.
Anyone with information on either of these incidents or subjects is asked to please contact PPD Detective Jared Sherman at (401) 243-6337 or via email at jsherman@providenceri.gov