UPDATE: Erwin Ochoa found by police; Providence Police was seeking assistance re: missing juvenile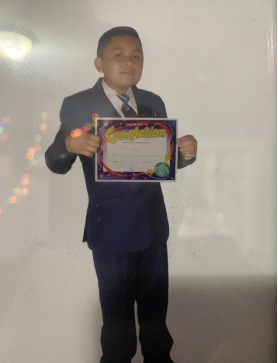 UPDATE: Erwin Rivera Ochoa was found by police today at 12:30 p.m. inside a parked car on Joslin Street, near his Atwells Avenue home. The boy appeared unharmed and was transported to Hasbro Children's Hospital for evaluation.
Providence Police are seeking assistance from the public regarding a missing 11 year old male, Erwin Rivera Ochoa. Erwin left his Atwells Avenue home on December 25th at approximately 2300 hours. He was last seen wearing black jeans, black socks with no shoes on,  a black, blue and white coat (the coat he is wearing in the attached photo) with a black backpack. He is 4'11" and approximately 100 pounds.  Anyone with information related to his whereabouts is asked to please contact Providence Police at (401) 272-3121 and ask to be connected to the Youth Services Bureau.