Providence Public Schools Again Recognized as a Leader in Sustainable Electronics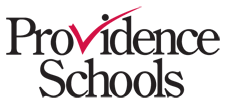 Global Electronics Council awards District for environmentally friendly practices
PROVIDENCE, RI – The Providence Public School District's (PPSD) Information Technology Department has been recognized as a 2022 EPEAT Purchaser Award winner. The award celebrates organizations that are leaders in sustainable electronics procurement. It comes from the Global Electronics Council, the non-profit organization that manages the EPEAT eco-label.
The EPEAT eco-label allows PPSD to efficiently address the lifecycle impacts of electronics that the District purchases. This includes computers, displays, printers, copiers, network equipment, mobile phones, servers, televisions, and other electronics. The District uses EPEAT in purchasing contracts to require that vendors only provide electronics that meet strict sustainability criteria.
"We're proud that Providence Public Schools have been recognized by EPEAT for prioritizing the environment in our investments and setting an example for generations of students to come," said Commissioner Angélica Infante-Green. "The District is being strategic with our purchases because we know that it is up to each of us to help preserve the planet and all the wonderful natural resources it offers. We will continue to seek ways to reduce our carbon footprint while supporting excellence in learning across Providence."
The sustainable products purchased by PPSD are more energy-efficient, less toxic, longer-lasting, and easier to recycle than products that do not meet EPEAT criteria. In 2021, PPSD purchased 8,781 products with the EPEAT eco-label. According to the Global Electronics Council, these products reduced the equivalent of 191,040 kilograms of carbon dioxide from the atmosphere, compared to similar products that do not meet the EPEAT label. This reduction in carbon dioxide is the same as taking 41 average U.S. passenger cars off the road for an entire year. The eco-friendly products purchased by PPSD also saved 854,793 kilowatt hours of energy, which is enough to power 70 U.S. households for an entire year.
"Our PPSD staff is laser-focused on building a school district that will provide our children with a brighter future," said Providence Public Schools Superintendent Dr. Javier Montañez. "It's important to remember that the planet our children inherit is part of that future, so we are proud to partner with EPEAT to continue reducing our carbon footprint."   
The Information Technology Department at PPSD has focused on energy efficiency for a number of years. In 2010, the District partnered with the State Electronics Challenge (SEC), a free program that encouraged green electronics purchasing and environmentally responsible disposal of electronics. The SEC has evolved into the Northeast Recycling Council (NRC), with a similar focus on reducing waste. With guidance from these groups, PPSD modified its entire technology life cycle to incorporate best practices on energy efficiency. As a result, the District has been recognized with awards from the SEC and NRC each year since 2010, and awards from EPEAT each year since 2017.