Providence Public Schools Hosting Two Family-Friendly Vaccination Clinics this Weekend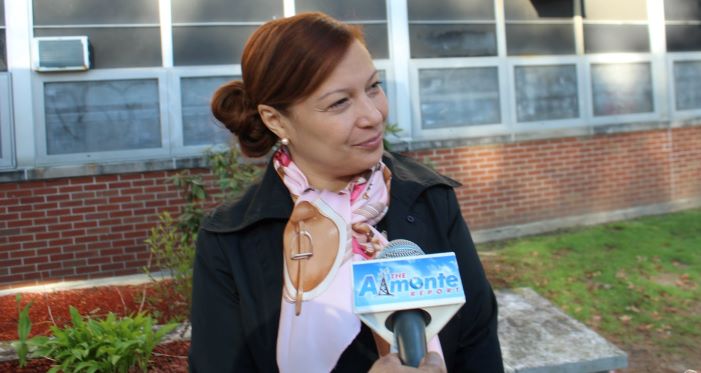 Providence Public Schools will host two COVID-19 vaccination family events from 11 a.m. to 2 p.m. this Sunday, February 27 in effort to increase vaccination rates among younger learners  The clinics will feature children's entertainment and Hasbro toy giveaways for newly vaccinated children ages 5 to 11. Registration is available at https://www.providenceschools.org/vaxboost.
Currently, the average vaccination rate in Providence Public Elementary Schools is just 15%. Vaccination rates for all eligible PPSD students Pre-Kindergarten through grade 12 is 35%.
"We're continuing to encourage families to get vaccinated because we know it will help keep our students and staff safe and healthy," said Commissioner Angélica Infante-Green. "The goal with these school-based vaccination clinics is to increase vaccination rates in hard-hit communities, in particular among our youngest learners. We invite everyone who is eligible to register for their vaccine or booster and join us for fun activities."
"We care deeply about the health and well-being of our students," said Acting Superintendent Dr. Javier Montañez. "By creating family-friendly events for our youngest learners to get vaccinated, we are hoping to reduce the anxiety that comes with getting the shot."
The larger-than-life puppetry of Big Nazo Lab will keep children engaged at the Sackett Recreation Center, while the juggling hijinks of Circus Dynamics will entertain families at the Batastini Recreation Center.
Through their Gift of Play product donation program, Hasbro is donating age-appropriate toys for all students vaccinated at the event. The City of Providence is also supporting the event by making the recreation centers available on Sunday. The clinics are held in conjunction with the Rhode Island Department of Health, the Rhode Island Department of Education, and the Rhode Island Disaster Medical Assistance Team.
The Commissioner Infante-Green and Acting Superintendent Montañez will greet families at the Batastini Recreation Center at Pleasant View Elementary School at 11 a.m.
The clinics will run from 11 a.m. to 2 p.m. at both locations:
Batastini Recreation Center at Pleasant View Elementary School, 50 Obadiah Brown Rd, Providence
Sackett Recreation Center, 159 Sackett St, Providence