Providence Public Schools Remind Families of July 6 Pre-K Lottery Deadline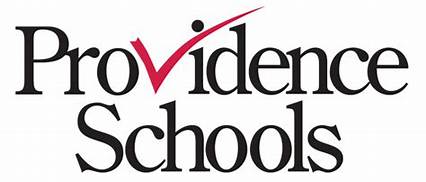 PROVIDENCE, RI – The Providence Public School District (PPSD) is reminding families that the deadline to enter the Rhode Island Pre-Kindergarten (RI Pre-K) Lottery is next Wednesday, July 6. The full-day program is a lottery-based, free, high-quality service funded and overseen by the Rhode Island Department of Education.
"By starting your child's learning journey at four years old, you are setting them up for life-long success in school," said Commissioner Angélica Infante-Green. "We encourage all families to take advantage of free, high-quality early learning. Applying for the RI Pre-K lottery takes just a few minutes, but it can have a profound impact on your child's academic and social-emotional development."
To be eligible for enrollment, a child must turn 4 years of age by September 1, 2022, and live in the community in which the RI Pre-K program is located. Families can visit http://www3.ride.ri.gov/pklottery to register their child or learn more about the program.
"Our teachers go above and beyond to help our students become engaged and curious learners," said Providence Public Schools Superintendent Dr. Javier Montañez. "We recently had a Providence Public Schools Pre-K program earn a 5-star rating, and we're excited to continue setting our students on a lifelong path to success."
"As parents, we will do anything to see our children learn and grow," said Zulma Brito, parent of a Pre-K student at Young Woods Elementary in Providence during the past school year. "By enrolling my daughter in RI Pre-K, she is not only learning and growing – she is thriving. On top of academic growth, writing her full name, and counting to 100, she has made strides in her social/emotional development. I'm grateful for the tireless effort by her teachers. I encourage everyone to apply for the RI Pre-K lottery."
To apply for the free RI Pre-K Lottery, families will need:
·         An active email address
·         Working phone number
·         Child's legal name
·         Child's Date of Birth (Must be 4-years-old by 9/1/2022)
·         Child's address
·         Monthly Household Income (Lottery is not income dependent)
A copy of the child's birth certificate, proof of residency and family total income will be verified to match what is reported in this application to complete your child's enrollment. Applications to the statewide lottery are accepted through 11:59 pm on July 6, 2022.