Providence Public Schools to host hard-to-fill areas Career Hiring event for 2023-24 School Year, offers $5000 bonus packages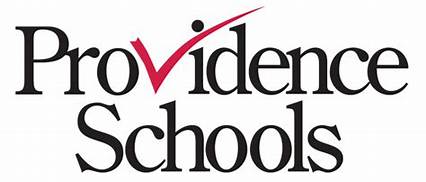 PROVIDENCE, RI –In an effort to fully staff classrooms with world-class educators in hard to fill areas, the Providence Public School District (PPSD) has announced an upcoming hiring career event for the 2023-2024 school year. Candidates will have the opportunity to interview with hiring managers on the spot for the District's hardest-to-fill positions. The appointment-only hiring event is taking place on Tuesday, August 22, from 2:00 PM to 6:00 PM at E-Cubed Academy.  This event, which follows PPSD's largest hiring initiative of the year held back in June, will showcase the District's commitment to ensuring the recruitment of highly-qualified teachers and filling vacancies before the start of the new school year.
What: PPSD Hiring Career Event Hard-to-Fill positions 2023-24 School Year
When: Tuesday, August 22, from 2:00 PM to 6:00 PM, Media Arrival 2:30 PM
Where: E-Cubed Academy, 812 Branch Ave, Providence, RI
Who: Providence Schools leaders, administration, teachers, staff, prospective teachers.  
Selected candidates will be eligible for hiring incentives and bonus packages starting at $5,000 for serving in hard-to-fill areas. Hard to fill areas include math, special education, psychologist, librarian, nurse, ESL and dual language/bilingual, speech and language pathologist, and science. Other hiring incentives include a $2,500 bonus for experienced teachers, $25,000 in loan forgiveness for educators of color, and more! Registration for the event is required and can be done by visiting this link.
"The upcoming hiring event hosted by the Providence Public School District exemplifies our unwavering commitment to making sure students have quality educators supporting them to reach their highest potential. PPSD is taking action to attract a diverse pool of talented educators and ensure the district continues to move forward," said Commissioner Angélica Infante-Green. "This event underscores PPSD' dedication to providing the best education possible to students in the capital city."
"We are excited for our August hiring event because it's a great opportunity for us to showcase our District's dedication to attracting and hiring exceptional educators," said Providence Public School District Superintendent Dr. Javier Montañez. "With an impressive roster of candidates and a focus on filling numerous vacancies before the new school year, we are demonstrating our commitment to providing the highest quality education to our students. This event marks a milestone in our ongoing efforts to create inclusive learning environments and foster academic excellence throughout Providence."
The hiring event will bring together a range of talented individuals who have expressed their interest in joining PPSD's dedicated team of educators. The candidates will have the opportunity to engage in interviews with hiring managers representing specific schools and networks within the District.
PPSD welcomes media coverage of this event and invites news and media to provide on-site coverage to highlight our commitment to attracting and hiring exceptional educators. This event serves as a testament to the District's dedication to providing a high-quality education for all students by ensuring a competent and diverse teaching staff.
For additional career information resources in the District, visit providenceschools.org/careers.
#