Providence Schools Announce Earliest-Ever Job Postings for Next School Year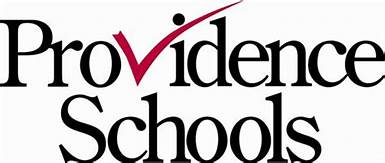 District accelerates hiring timeline by several months and streamlines process
PROVIDENCE, RI – Today the Providence Public School District (PPSD) announced job postings for the 2022-23 school year, greatly accelerating the annual hiring process that typically began in May. In addition to posting vacancies earlier than ever, PPSD is also launching a streamlined applicant tracking system to simplify the hiring process.
"A pillar of Providence's Turnaround is making sure we have world-class talent in schools helping students learn and thrive," said Commissioner Angélica Infante-Green. "Going through the hiring process earlier than ever will make PPSD more competitive in keeping and attracting the top talent we need to improve outcomes for students. We welcome all educators who are looking for a rewarding career to apply today."
"We're taking aggressive new steps to attract and retain world class educators in Providence," said Acting Superintendent Dr. Javier Montañez. "This is the earliest we've ever started our hiring process, meaning our pool of candidates will be much larger than years past. Coupled with an application system that's easier to use and new incentives, I'm excited to see our team grow."
PPSD is offering several incentives to attract new candidates, including sign-on bonuses of up to $10,000 for hard-to-fill positions and up to $3,000 in relocation reimbursements for applicants outside of Rhode Island, Massachusetts, or Connecticut. To continue building a diverse workforce that reflects the community it serves, the District is also offering up to $25,000 in loan forgiveness for teachers of color thanks to funding from the Rhode Island Foundation.
In addition to this accelerated and modernized hiring process, PPSD is taking new action to retain educators currently with the District. This includes investing up to $8,000 per educator to assist in obtaining an English as a Second Language (ESL) certification, increased professional development opportunities, and new teacher ambassadors in every school to assist early-career educators.
To support current PPSD employees interested in applying for available positions, PPSD's Office of Human Resources announced several training sessions on the District's enhanced hiring system, along with interactive guides outlining each step of the hiring process.