Providence Schools to Launch Freshman Academy this Fall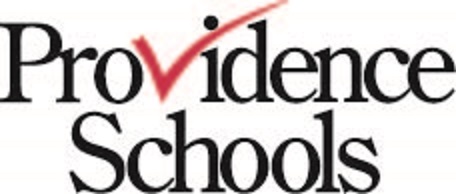 Providence Public Schools will pilot a special freshman academy next fall for approximately 200 ninth-graders and Newcomer students that is designed to ease the transition between middle school and high school. Students enrolled in the academy, located at 425 Branch Ave., will move to Dr. Jorge Alvarez High School at 375 Adelaide Ave., for grades 10-12.
Superintendent Harrison Peters explained the reasoning behind freshman academies: "Ninth grade is a formative year in high school and we are using this opportunity to prioritize the freshman experience. Our plan is to create a small, personalized learning community with built-in structures and supports to nurture the students and prepare them for future high school success." He added that freshman year performance is often predictive of high school graduation and college readiness.
A team of ninth-grade specialists will teach core classes and receive intensive professional development in adolescent development and academic success. An on-staff learning coach will support teacher development.
Tutoring and summer enrichment opportunities are also planned to support student achievement. The academy will employ two dedicated guidance counselors, a social worker, full-time nurse and reading specialist. Efforts are underway to provide additional wraparound services on site.
RI Commissioner of Elementary and Secondary Education Angélica Infante-Green commented, "The Turnaround Action Plan, built by the community, explicitly calls out the need to increase the percentage of ninth graders on track for postsecondary success. This innovative program is a direct response to our student's needs."
Approximately half the students in the inaugural class will be Newcomer students—students who are new the U.S. and have had interrupted formal education—bringing a distinctive international feel to the academy.
Kevin Gallick, school transformation officer at the district, stated, "The school will be celebrating the diversity of culture through responsive curricula and family-friendly events."
Gallick added, "We are focused on our students' sense of belonging and connectedness to our school community." The district also plans to launch a mentoring program between Newcomer students and other freshmen.
Gallick added that as freshmen progress through the school year, they will have opportunities to visit and acclimate to the Dr. Jorge Alvarez High School. Alvarez High School, in turn, will put a greater focus on career pathways this fall, including more business partnerships and internship opportunities.
The Branch Avenue facility will undergo a number of upgrades, including installing an audio enhancement system in every classroom to support multilingual learners and adding a gymnasium.
The freshman academy is one of several innovations that the school district has been putting in place for ninth graders over the past year, including targeted tutoring opportunities to boost academic performance and implementing an early warning system that monitors grades, attendance and behavior to keep students on track.
This is one of several changes the district plans to unveil this spring related to school redesign.