Providence Signs Learn365RI Municipal Compact, Commits to Increasing Out-of-School Learning Opportunities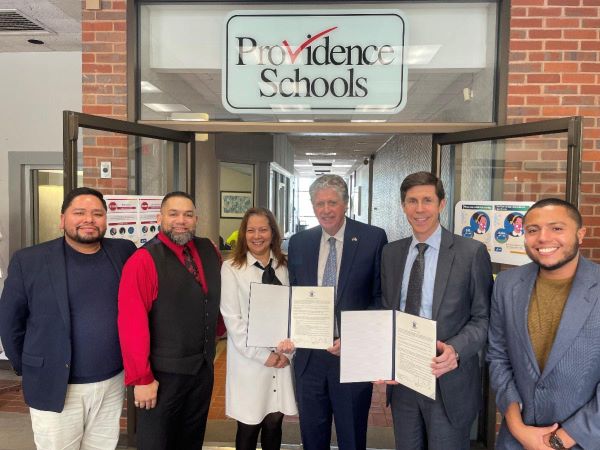 PROVIDENCE, RI – Governor Dan McKee and Providence Mayor Brett Smiley today signed the Learn365RI Municipal Compact. Learn365RI seeks to improve student learning outcomes to reach Massachusetts levels in three key metrics: RICAS math and English Language Arts scores, student attendance, and FAFSA completion.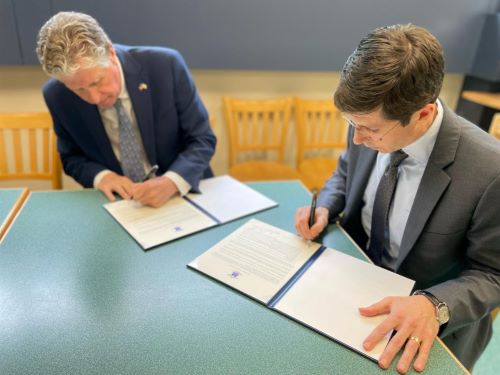 "We all want Rhode Island to be the best when it comes to education and I know this initiative is helping us work towards just that," said Governor McKee. "I thank Mayor Smiley, Superintendent of Schools Dr. Javier Montañez, the Providence School Board, and the entire City of Providence for their continued partnership."
"Investing in learning and growth opportunities outside of the classroom will strengthen educational outcomes and set our students up for success," said Mayor Brett Smiley. "I am excited to partner with Governor McKee on this compact to make out-of-school learning opportunities accessible to every student, in every neighborhood."
Providence is the fifth community to commit to partnering with the state to improve student achievement levels through increasing out-of-school learning time, joining Newport, Bristol, East Providence, and East Greenwich.