PVDFest Food Truck Village regresa del 8 al 10 de septiembre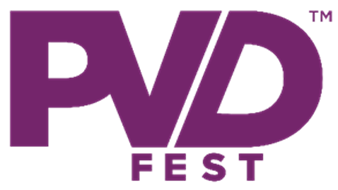 Casi dos docenas de vendedores para servir los favoritos regionales a lo largo del río Providence
PROVIDENCE, RI: la famosa escena culinaria de Providence ocupa un lugar central en las orillas del río Providence este año con el regreso del PVDFest Food Village, el favorito de los fanáticos. Desde el viernes 8 de septiembre hasta el domingo 10 de septiembre, más de 20 vendedores servirán platos deliciosos de todo el estado, mostrando lo mejor de la cocina local.
A lo largo del fin de semana de PVDFest, los camiones de comida de Providence y más allá servirán una amplia variedad de delicias culinarias que incluyen mariscos, barbacoa, comida callejera dominicana, hawaiana, jamaicana y mexicana y dulces para satisfacer el apetito de todos los asistentes al festival. El PVDFest Food Truck Village estará abierto durante el fin de semana del festival de 5:00 p. m. a 8:00 p. m. el viernes a lo largo de South Water Street, y el sábado y el domingo se llevará a cabo en 195 District Park, ubicado entre las calles Dollar, South Water, South Main y Point. . El horario de los sábados es de 12:00 a 19:30 horas y el horario de los domingos es de 12:00 a 18:00 horas.
Se alienta a los asistentes al festival a traer a su familia, amigos y apetito para experimentar la emocionante tarifa de camiones de comida en PVDFest, que incluirá:
Helado rubio atómico
Gran perro come
Barbacoa compulsiva
Cabaña de almejas blount
Ola Boba
culto
papas fritas
Camión de comida Gnarly Vines
Camión de comida González
hermanos refugio
Poke de la ciudad natal
Ja Patty RI
hielo de kona
Masa Taquería PVD
Matilde
Pam's Grill sobre la marcha
Poppin Minis RI
Camión de café Presto Strange O
Cabaña de surf de RaRa
Shishkaberry's de Nueva Inglaterra
Camión desguazado RI
T retorcidos
Además de los muchos camiones de comida que se dirigen a la ciudad durante el fin de semana, Matunuck Oyster Bar también regresa al PVDFest este año y sirve ostras frescas del Potters Pond de Rhode Island.
PVDFest es posible en gran parte gracias a los generosos patrocinadores que continúan apoyando la cultura creativa de Providence durante todo el año, incluido el Consejo de Turismo de Providence, RI Commerce, The Boston Globe Rhode Island, Waste Management, Breeze, ProvPort, Waterson Terminal Services LLC, WPRI , iHeart Media, Delta Dental, Dimeo Construction Company, Dunkin', Rhode Island Energy, RISD, Amica, Fidelity Investments, Coca-Cola Beverages Northeast, Cornish Associates, Evolis, First Bristol Corporation/Hampton Inn y Homewood Suites, Johnson & Wales University , BankNewport, The Foundry, PLDO Strategies, Withum, Verizon, Wexford Science & Technology, AARP Rhode Island, America News, Bird Rides, Half Street Group, Matunuck Oyster Bar, Providence Monthly, The Public's Radio, Regency Plaza/Chestnut Hill Realty, Rhode Island Mensual, RIPTA. Además de los patrocinadores, PVDFest cuenta con las contribuciones de los voluntarios que trabajan arduamente para hacer del evento una experiencia memorable para todos. Si puede ser voluntario durante unas horas o un día completo, regístrese aquí.
Se dará a conocer más información sobre PVDFest en las próximas semanas antes de la celebración frente al mar. Para obtener más información sobre PVDFest, visite PVDFest.com y siga el festival en Facebook, Instagram y Twitter.