PVDFest to Return September 8-10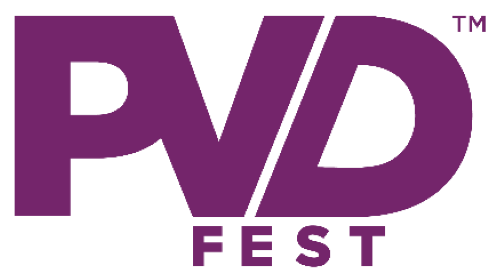 Providence's Signature Arts Festival to Close Summer 2023
PROVIDENCE, RI – Mayor Brett P. Smiley and Director of the Department of Art, Culture, Tourism (ACT) Joe Wilson Jr. today announced the return of PVDFest, Providence's signature arts festival, happening September 8-10, 2023. PVDFest 2023 will bring the City together once again to celebrate Providence's world-renowned artistic, cultural, and culinary communities.
"PVDFest is the moment where we as a community celebrate all the creativity, uniqueness, and diversity that lives here in the Creative Capital," said Mayor Brett P. Smiley. "I am excited to see our local artists bring their creative talents to this year's festival and hope to see everyone join us with their family and friends!"
Since debuting in 2015, PVDFest has featured over 4,800 artists, performers, and curators, and has brought in 596,000+ attendees during the festival weekend. PVDFest continues to grow each year, providing new and exciting ways to bring people together through the arts and embracing both local and global talent in a way that is uniquely Providence.
"Belonging, experimentation, and radical joy are three important values at the core of what our Department does day in and day out," said Director of the Department of Art, Culture & Tourism Joe Wilson Jr. "It follows then that PVDFest embraces these values, year after year, helping us realize our collective vision of Providence as a global destination for the arts, where all our neighbors celebrate diverse cultures and artistic experiences. This year's festival will be one for the books!"
Beginning today, artists, performers, vendors, and volunteers may visit our website to initiate interest in participating in the festival via the appropriate interest form(s). The forms will be routed to ACT for processing and applicants will be contacted when festival planning gets underway.
Additional information about PVDFest will be released in the coming weeks. For more information about PVDFest, please visit PVDFest.com and follow the festival on Facebook, Instagram, and Twitter for many more exciting announcements in the near future.