Raimondo Wins US Senate Confirmation; she resigns as governor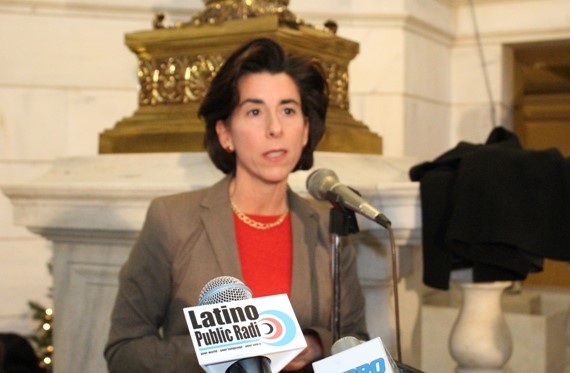 Gov. Gina Raimondo on Tuesday secured confirmation from the U.S. Senate as the nation's next secretary of commerce, becoming the first Rhode Island politician elevated to the president's cabinet in more than 70 years.
An overwhelming majority of senators voted to confirm Raimondo during a floor session Tuesday afternoon.
Raimondo left Rhode Island for Washington on Tuesday morning, flying from T.F. Green Airport, and she is expected to be sworn in as commerce secretary later Tuesday.
After the vote, Senator Jack Reed congratulated both Raimondo and McKee on their new roles.
"Congrats & best wishes to both," he wrote on social media.
McKee will be sworn in as the 76th governor of Rhode Island.
McKee's staff tells us a private swearing-in ceremony will take place first, followed by a public ceremony at the State House likely on Sunday.