Raynham Police Chief James Donovan Celebrates Retirement Following 36-Year Career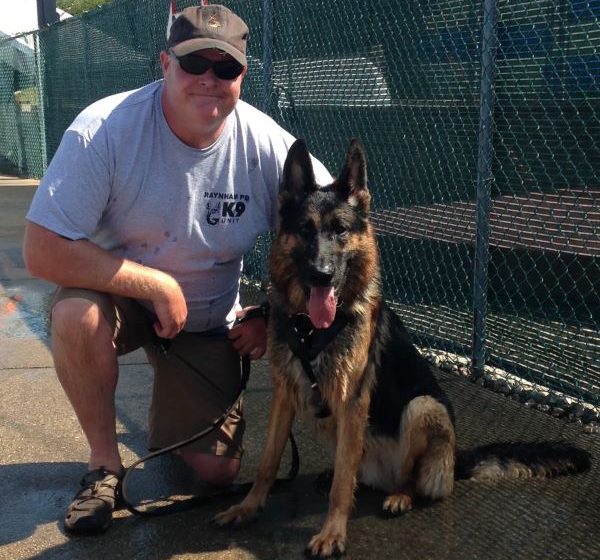 RAYNHAM — The Raynham Police Department would like to thank Police Chief James Donovan for 36 years of dedicated service to the Raynham community upon his retirement.
Chief Donovan retired from the Raynham Police Department today, Aug. 22.
Prior to joining the department in 1987, Chief Donovan had deep ties to the Raynham community as he was born and raised in town. He went on to attend Bridgewater-Raynham Regional High School where he was in homeroom together with Bridgewater Police Chief Christopher Delmonte for all four years.
While both Chief Donovan and Chief Delmonte went on to become chiefs of Raynham and Bridgewater respectively, Chief Donovan began his work within the Town of Raynham in 1984 when he worked as a part-time custodian at 16 years old.
While also still in high school, Chief Donovan began his career in law enforcement as a military policeman in the 772 Military Police Company, part of the Massachusetts National Guard, in Taunton. Chief Donovan served as a military policeman with this company for six years, during which time he was deployed as part of Operation Desert Storm.
At 19 years old he joined the Raynham Police Department. Throughout his many years with the department, he held several different ranks including working as a patrol officer, detective and sergeant. He also worked as an undercover investigator for the Bristol County District Attorney's Office Drug Task Force and other regional task forces.
In 2001, Chief Donovan received his first K-9 partner, a German Shepherd named Jambo, while working as a sergeant. Donovan and Jambo worked together up until 2009 when Jambo retired.
Following Jambo's retirement, Donovan went on to work alongside K-9 Bear from 2009-2017. When Donovan was promoted to chief in 2011, he became the only police chief in Massachusetts to have a working K-9.
K-9 Bear continued to actively work until the department received the late K-9 Kyro in 2013. Bear officially retired in 2017, however, he continued to accompany Chief Donovan to the station every day until he passed away at the age of 14 on Feb. 8, 2023.
In addition to serving as a K-9 officer for the department, Chief Donovan served as the Southeastern Massachusetts Law Enforcement Council (SEMLEC) K-9 Units Control Chief since 2015. He also served as SEMLEC's Assistant Control Chief of SWAT since 2016.
"I would like to recognize and thank my colleagues, the Raynham community and most importantly my family for supporting me and the department over the past three decades," Chief Donovan said. "Over the years, I've had the opportunity to assist the community that I was born and raised in and have also raised my family in. It has been a pleasure to serve the community, and I look forward to watching the department continue to grow throughout the years."