Readout of McKee Briefings, Transition Meetings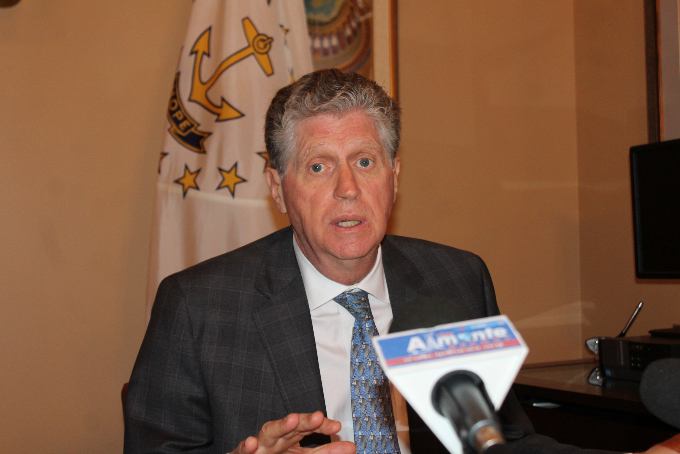 PROVIDENCE, RI – The Gubernatorial Transition Office of Daniel J. McKee released the following readout on recent transition activity. Readouts will be issued periodically throughout the transition. 
Appointment of Joseph Rodio Jr. as Chairman of the Transition Team 
Incoming Governor McKee today announced the selection of Joseph Rodio Jr. as Chairman of the Transition Team. Rodio is an attorney at the Providence-based law firm, Rodio & Ursillo. Rodio currently serves as legal counsel to the Lt. Governor's Office and previously worked with Incoming Governor McKee during his time as Mayor of Cumberland. Additional members of Transition Team will be announced in the near future. 
Briefing with State COVID Response Team 
On Sunday, the Incoming Governor received an initial virtual briefing from members of the state COVID response team. The team highlighted the latest updates on the virus management strategy, hospital capacity and vaccination rollout. The incoming Governor thanked the group for their diligent work on the state's robust pandemic response. 
Governor Gina Raimondo and incoming Governor McKee previously agreed that the team leading the state's COVID response will remain in place throughout the pandemic. The Incoming Governor will continue to receive regular updates from the team throughout the transition. 
Participants joining the Incoming Governor in the meeting included: 
Dr. Nicole Alexander-Scott, Director, RI Department of HealthMajor General Christopher Callahan, Adjutant General, Rhode Island National GuardDacia Reed, Deputy Chief of Staff, Office of the GovernorCourtney Hawkins, Director, RI Department of Human Services  
Call with House Speaker K. Joseph Shekarchi andSenate President Dominick Ruggerio 
The Incoming Governor spoke jointly yesterday with Speaker K. Joseph Shekarchi and Senate President Dominick Ruggerio. Incoming Governor McKee thanked both leaders for their congratulations and conveyed his commitment to foster a strong working relationship between the executive and legislative branches. The Incoming Governor emphasized the need to ensure the General Assembly is closely engaged in and briefed on the state's COVID response. The leaders all agreed that they and their teams would stay in touch. 
Quarantine Update 
Incoming Governor McKee continued to test negative today for COVID following close contact last week with an individual who later tested positive. He continues to quarantine at home and carry out responsibilities remotely until the end of his quarantine at midnight on January 12. The Incoming Governor has no symptoms and feels great.