Recycling Programs Launching in Pawtucket
Beginning in February, the Department of Public Works (DPW) will begin a new bulky waste program and a new recycling awareness program – where designated members of the DPW team will be monitoring recycling bins as well as bulky waste (trash items too large to fit in bins).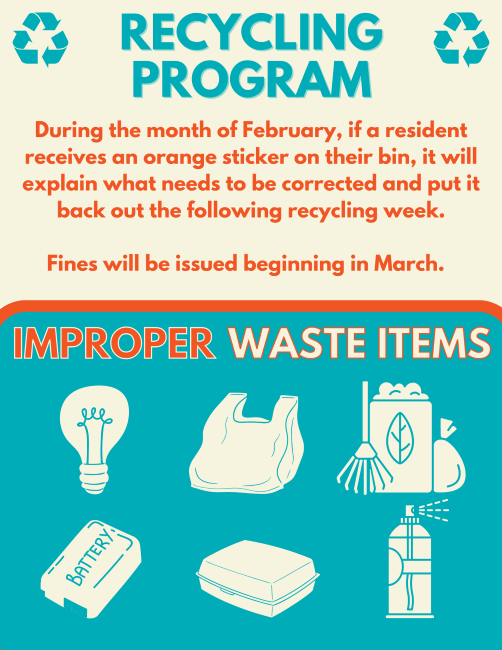 "Our new recycling education and bulky waste programs have been in design for several months and we're now ready to launch these teams and important campaigns," said Pawtucket Public Works Business Manager Richard Karsulavitch. "Pawtucket has been seeing more and more rejected recycling loads. When a load is rejected, its weight counts against our municipal cap and we're also charged an equipment usage fee of $250 per truck. As for bulky waste, we have noticed more large items such as mattresses, televisions, air conditioners, etc. on our streets without proper notification. Not only are these items left on the curb unattractive, but they can also be unsafe to cars and pedestrians."
Both programs will begin in February, with warnings to be issued to residents in violation throughout the entire month. Strict enforcement will begin starting in March.
Recycling information is below:
Beginning on Monday, February 6th, the Public Works Recycling Team will be out every recycling day checking bins throughout the city. The new campaign is designed to inform residents about improper waste items, such as plastic bags, trash, yard waste, and Styrofoam, improperly being placed in recycling bins, which has led to an increased rate of rejected loads.
For the month of February 2023, the DPW Recycling Team will be providing warnings to all residents that have non-recyclable items in their carts. If a resident receives an orange sticker warning it will explain what needs to be corrected and to put the cart back out the following recycling week. A decal showing what can be properly recycled will also be attached to recycling bins.
Starting in March of 2023, DPW will begin following Pawtucket City Ordinance 347-48 by issuing documented warnings for first violations and then moving to progressive fines in accordance with the ordinance.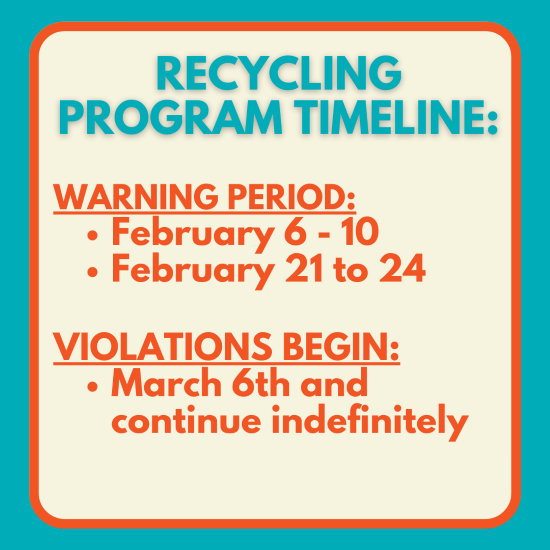 Recycling Program Timeline:
Warning Period – February 6 – 10 & February 21 – 24
Violations Begin – March 6 – 10 & March 20 – 24 violations start