Reed Backs Biden's Decision to Deploy Military Medical Teams to RI and Other States to Help with Hospital Staffing Shortages Amidst Spike in Omicron Cases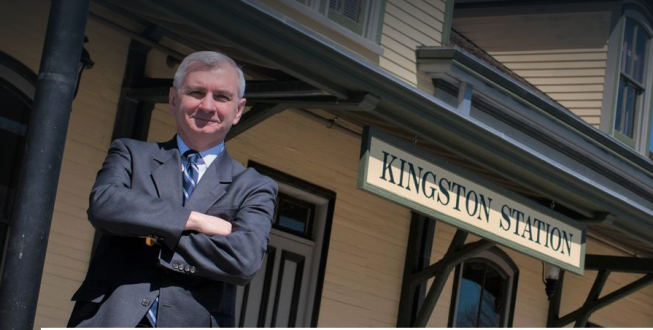 WASHINGTON, DC – Today, after President Biden announced that the federal government is sending military medical teams to six states – Rhode Island, New York, New Jersey, Ohio, Michigan and New Mexico – to help hospitals overburdened by COVID-19, U.S. Senator Jack Reed (D-RI), the Chairman of the Senate Armed Services Committee, said he backed the move.
Senator Reed has been in close contact with the U.S. Department of Defense and the White House on COVID-19 response staffing since plans were first announced last month to mobilize 1,000 military medical personnel to bolster COVID-19 surge efforts nationwide.  These military medical professionals will provide hospitals around the country – including Rhode Island Hospital – with some much needed additional staffing for overwhelmed hospital emergency departments and to ensure hospitals can continue providing a full range of critical health care services.
After Biden's briefing and remarks, Senator Reed issued the following statement:
"The Omicron variant is highly transmissible, and Rhode Island can use this federal assistance to better handle the surge in cases.  I commend President Biden and Secretary Austin for sending additional military medical staff to help take the strain off hot spot hospitals nationwide, including Rhode Island Hospital.
"COVID-19 is surging worldwide and Rhode Island is not immune.  The good news is our high rate of vaccination uptake is preventing a major increase in deaths.  But more action is needed to stop the spread and prevent hospitals from being overwhelmed.  This infusion of military medical staff will help hospitals handle this surge.
"It's up to all of us as individuals and collectively to better protect ourselves, our families, neighbors, communities, caregivers, and health care institutions from the Omicron surge.
"We've got to ensure hospitals, health centers, and senior living facilities have enough staff so that people can get the care they need, when they need it.
"These additional military medical personnel will help, but we all have to be vigilant and help protect each other.  That means getting your COVID-19 vaccine, and boosters, and flu shots.  It means wearing a mask and social distancing when in big groups.
"This surge is going to pass, but winter is a tough time.  I can't thank our health care professionals on the front lines enough.  They've been working tirelessly since the start of the pandemic, and now they are getting some reinforcements.  We are going to get through this, and I will continue working hard to ensure Rhode Island has everything it needs to effectively combat COVID-19."