Reed Meets with Zelenskyy, Reiterates Need to Stand with Ukraine Against Putin's Illegal Invasion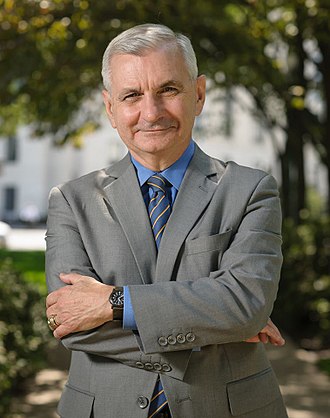 WASHINGTON, DC – Today, after meeting with Ukrainian President Volodymyr Zelenskyy, U.S. Senator Jack Reed (D-RI), the Chairman of the Senate Armed Services Committee and a senior member of the Senate Appropriations Committee, issued the following statement:
"Unchecked Russian aggression jeopardizes America's security.  We can't afford to let Putin win this fight because it will only lead to more carnage and future attacks.  The U.S. and Ukraine share a common cause.  The Ukrainian people's courageous defense of their homeland against Russia's invasion is vital to both Europe and America's security.
"The Ukrainians have achieved remarkable, hard-won successes in their fight to defend their freedom, but there is difficult fighting ahead and much more to be done.  Congress must come together and pass a responsible, bipartisan emergency supplemental that helps save lives."