Reed & Menendez Introduce Bill to Prohibit Insider Trading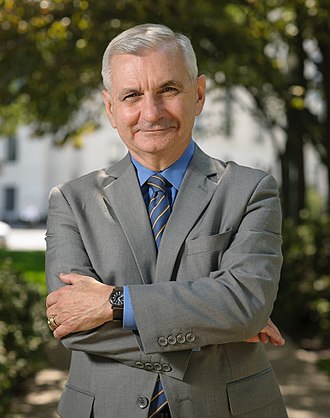 WASHINGTON, DC – In an effort to improve the fairness, integrity, and transparency of U.S. financial markets and crack down on harmful insider trading, U.S. Senators Jack Reed (D-RI) and Bob Menendez (D-NJ), two senior members of the Senate Banking Committee, introduced the Insider Trading Prohibition Act (S. 3990) to establish a clear statutory prohibition against insider trading.  This legislation seeks to clearly define the offense of insider trading under the law and remove some of the uncertainty that has curtailed securities regulators' and law enforcement's ability to effectively pursue and prosecute insider trading cases.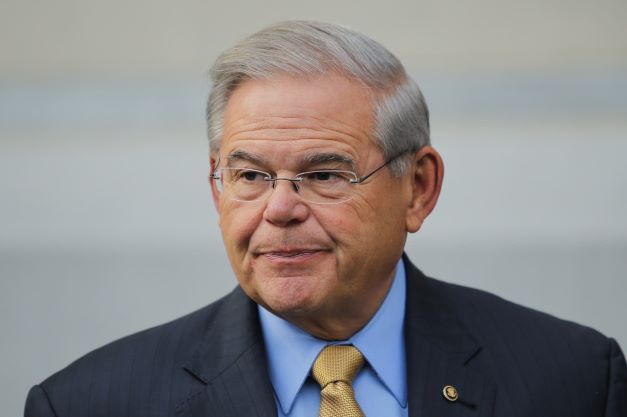 When corporate insiders and others who wrongfully obtain inside information trade on it, they essentially engage in theft.  But currently – and to the shock of many Americans — there is no federal statute on the books specifically banning insider trading.  Rather, the unlawfulness of insider trading is predicated on the notion that insider trading is a type of securities fraud under the Securities Exchange Act of 1934 and subject to broad judicial interpretation.  With courts left to define much of the law on a case-by-case basis, the result has been an unnecessarily complex, inconsistent, and uncertain legal standard.
According to the Securities and Exchange Commission (SEC), illegal insider trading, as currently defined by the courts, refers generally to buying or selling a security, in breach of a fiduciary duty or other relationship of trust and confidence, while in possession of material, nonpublic information about the security.  Insider trading violations may also include "tipping" such information, securities trading by the person "tipped," and securities trading by those who misappropriate such information.
The Reed-Menendez Insider Trading Prohibition Act aims to distill the offense of insider trading to clear, bright line rules: if a person trades a security on the basis of information that the person is aware is material and nonpublic and is aware was wrongfully obtained, then that person has engaged in unlawful insider trading.
"Insider trading puts the average investor at a disadvantage and reduces both public trust and confidence in our markets.  Cracking down on unlawful insider trading should be a bipartisan priority," said Sen. Reed.  "This legislation provides a clear definition of insider trading, with appropriate safety valves, that will help protect the investing public.  Sharpening the definition of insider trading will clear up ambiguity in the law and help repair a broken system."
"Insider trading lets the well-connected few game the system and makes markets unfair, especially for working families investing their hard-earned dollars to build lifelong savings," said Sen. Menendez. "The Stop Illegal Insider Trading Act would establish protections and codify existing case law and SEC regulations by closing gaps in the current law that create opportunities for evasion and deter regular investors from entering the market. This common-sense legislation would also set a clear, strong, and fair standard to accommodate the complexity of today's markets."
In the absence of a statutory definition, an inconsistent and complicated body of common law – an accumulation of cases and judicial precedents – has developed as the courts have used varying interpretations of anti-fraud statutes in order to decide insider trading cases.
"Consumer Federation of America proudly endorses this important legislation to curb insider trading.  Proving an insider trading case shouldn't come down to having to jump through artificial hoops, and this legislation gives prosecutors and regulators the tools they need to bring the types of cases that are most appropriate. As a result, this bill will help to promote market integrity," said Micah Hauptman, Financial Services Counsel for the Consumer Federation of America.
Professor Robert J. Jackson, New York University Law School, endorsed the Reed-Menendez bill, stating: "Insider trading violates America's basic bargain: that the well-connected should not have advantages over the everyday citizen. Yet our outdated, judge-made law often makes it impossible to hold bad actors accountable for insider trading. This bill would bring clarity and common sense to the law in this area. And it will ensure that all investors participate in our markets on a level playing field."
"NASAA urges swift, bipartisan passage of this important legislation to combat illegal insider trading. When it comes to investors working to build a secure financial future or businesses seeking to raise capital, the importance of trust and confidence in the integrity of our capital markets cannot be understated. At NASAA, we work to help preserve that trust for the benefit of investors and entrepreneurs and this bill will help accomplish that goal," said Melanie Senter Lubin, NASAA President and Maryland Securities Commissioner.
The Reed-Menendez Insider Trading Prohibition Act:
•           Makes it unlawful for a person to trade while aware of material, non-public information if that person knows, or has reason to know that the information was obtained wrongfully, for example, through theft, bribery, hacking, misappropriation, or a breach of a fiduciary duty for a personal benefit.
•           Prohibits those with material, nonpublic information from wrongfully passing along that information to others, or tipping them, if the person is aware that the communication would result in trading and the recipient does in fact trade based on that communication.