Reed Responds to Mass Shootings in Maine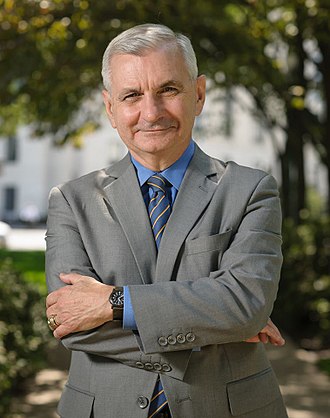 WASHINGTON, DC – Today, U.S. Senator Jack Reed issued the following statement on the mass shootings in Lewiston, Maine:
"I deeply mourn the victims of this tragic, senseless and horrific mass shooting.  I have been in touch with my colleagues, Senators Collins and King, to let them know I will support any and all available federal assistance.  And I know the FBI, the ATF, and U.S. Marshals are already contributing to coordinated efforts to keep people safe and track down the perpetrator of this horrendous crime.
"And I will continue to speak out against gun violence and call for meaningful action to prevent it.
"These weapons are out there because the national Republican party refuses to act.  Congress can and should come together to pass commonsense gun safety measures like reinstating the assault weapons ban and banning high-capacity magazines, which would have a significant impact on preventing more mass-shootings.  The United States is on pace to experience 700 mass-shootings this year.  Thoughts and prayers are not enough.  We need action and it must be comprehensive, bipartisan, and swift."