Reed Salutes Army-Navy Game Coming to Gillette Stadium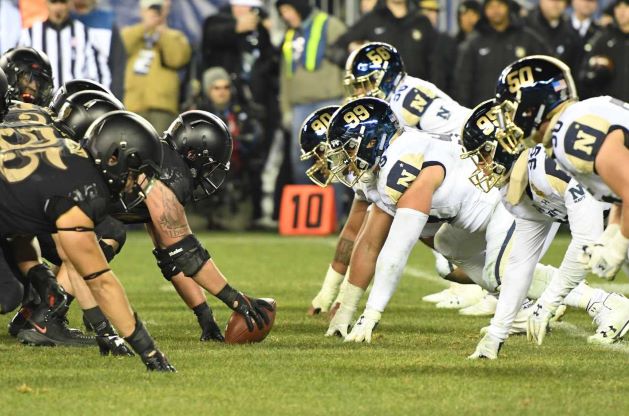 WASHINGTON, DC – Today, after officials announced that the Army-Navy football game is scheduled for Saturday, December 9, 2023 at Gillette Stadium, U.S. Senator Jack Reed (D-RI), Chairman of the Senate Armed Services Committee and West Point class of '71, issued the following statement:
"This is great news for Providence, Boston, and New England.  I salute the Kraft family for leading the charge and spearheading the private-public partnership to bring the game to Gillette Stadium, and I appreciate the academies for jointly agreeing to play the game in New England.  This marks just the third time it will be played outside the Mid-Atlantic.  Playing the game in Foxborough is a big win for football fans and the local economy.
"This event, along with related traditions like the Patriot Games, will bring thousands of people and millions of dollars to Rhode Island.  Rhode Island hotels and restaurants should see a surge in reservations for the second weekend in December in 2023.
"I am pleased that Providence will host the Brigade of Midshipmen.  I joke about them not being able to get into West Point, but the truth is I strongly admire these selfless young men and women who are preparing to serve our country in uniform.  We have great naval history and infrastructure in Rhode Island and we are going to welcome the Midshipmen and their families and supporters with open arms and be gracious hosts.  We want Navy fans to have a wonderful experience and enjoy everything… except the outcome of the game.
"The Army-Navy game is an unparalleled rivalry and tradition with an electric atmosphere.  It generates multiple days of pre-game and post-game festivities.  I am thrilled Rhode Island will play a part in hosting the game and continuing this proud tradition next year."
The gridiron clash between America's two oldest service academies was first played in 1890.
The only two host cities outside the Mid-Atlantic region have been Chicago, Illinois' Soldier Field in 1926 and the Rose Bowl in Pasadena, California hosted in 1983.
This year's game is being played in Philadelphia, Pennsylvania.  Philadelphia tourism officials have estimated the economic impact of the game in their city at $30-35 million.
Nationally televised since 1945, the Army-Navy football game has drawn a TV audience of over 7 million viewers six of the last seven years.
This year's game is scheduled for Saturday, December 10 at Lincoln Financial Field in Philadelphia.