Reed Statement on Cicilline's Retirement from Congress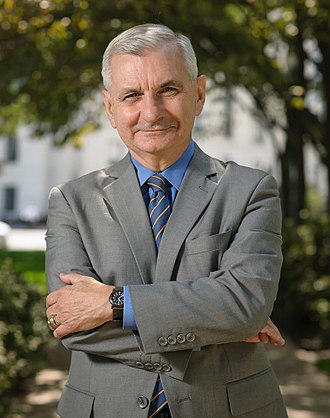 WASHINGTON, DC — U.S. Senator Jack Reed, who is travelling overseas today, issued the following statement after Congressman David Cicilline announced that he plans to resign from Congress later this year to become president and CEO of the Rhode Island Foundation:
"David Cicilline has always been an incredible champion for Rhode Island and for working families.
"David is an incredibly effective legislator who tackled big issues and got things done to improve people's lives and help Rhode Island.  He's been a leading voice on human rights, civil rights, marriage equality, gun safety, anti-trust, bringing back manufacturing jobs, and so much more.
"I am grateful for his friendship and counsel and look forward to continuing to work with him in his new role leading the Rhode Island Foundation.
"From his time as Mayor of Providence to the halls of Congress, David is a hard charger who brings passion and energy to any task he undertakes.  He's a results-oriented coalition builder, and those skills will serve him well in this next chapter of his career.
"I salute David for his decades of public service.  I know he will continue to accomplish big things for the people of Rhode Island, and his leadership will continue to make a positive difference."