Reed to Attend Tonight's State Dinner for Australia at the White House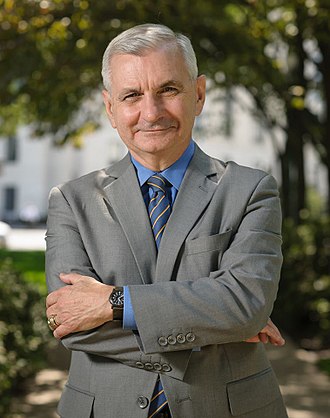 WASHINGTON, DC — Tonight, U.S. Senator Jack Reed (D-RI) will attend the State Dinner for Australian Prime Minister Anthony Albanese at the White House hosted by President Joe Biden and the First Lady.
The black-tie event, which is scheduled to take place under a tented pavilion on the historic South Lawn of the White House, will fete Prime Minister Albanese and the strong ties and growing partnership between the U.S. and Australia.
The Bidens welcomed Albanese and his partner, Jodie Haydon, to the White House on Tuesday evening for a private dinner and Biden and Albanese held a series of high-level diplomatic events today in Washington, DC.
The White House guest list includes prominent members of business, diplomatic, entertainment, and philanthropic communities, as well as other senior government officials.  They dinner menu was put together by guest chef Katie Button, of North Carolina, who has prepared a multicourse meal featuring butternut squash soup, a roasted beet salad, and sarsaparilla-braised short ribs.  Dessert will be hazelnut and chocolate mousse cake with creme fraiche ice cream.
To view live coverage of guests arriving for White House State Dinner honoring Australian Prime Minister Albanese, visit: https://www.c-span.org/video/?531386-1/guests-arrive-white-house-state-dinner-honoring-australian-prime-minister-albanese