Reed to Tour Providence Police HQ, Meet with Police Officers & Announce New Federal Funding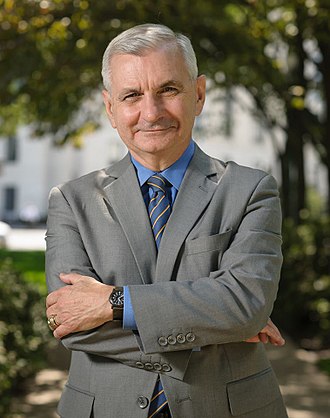 Sen. Reed Delivers $2.275 Million to Help Providence Police Upgrade Patrol Car Fleet, Improve Cyber Security, & Prevent Crime
PROVIDENCE, RI – 'Hot-seated' police vehicles tend to quickly rack up miles because they are put to work around the clock in a variety of roles, from patrol to pursuit to pushing broken down vehicles out of harm's way.  Thanks to U.S. Senator Jack Reed, the Providence Police Department is getting a $1,375,000 federal earmark to purchase two dozen new vehicles and related communications equipment.  The new vehicles will replace older ones that have over 100,000 miles of wear and tear, which results in higher maintenance costs and reduced reliability.
Reed, a senior member of the Appropriations Committee, is also delivering a new $900,000 federal earmark to help the Providence Police Department make cyber security enhancements and physical security improvements to the Providence Public Safety Complex, such as the addition of new high-tech security cameras outside the building and inside interrogation rooms, as well as beefing up cyber defenses to provide the Department of Public Safety with the resources and equipment necessary to prevent disruption of the confidentiality, integrity, and availability of their information systems.
Tomorrow, Thursday, October 20 at 11:30 a.m., Senator Reed will join Providence Police Chief Hugh T. Clements Jr.; Providence Public Safety Commissioner Steven Paré; and police officers to tour the Providence Public Safety Complex and discuss efforts to help the Providence Police Department prevent crime, replace outdated equipment, and better serve residents.
The Providence Police Department is comprised of 440 sworn members.  The new patrol vehicles, law enforcement tools, and secure, integrated data communications capabilities were requested by the Police Department and delivered by Senator Reed in the fiscal year 2022 appropriations law, which President Biden signed into law in March.
This federal funding will help the Providence Police Department improve efficiency and productivity as well as emergency responsiveness.