Reed Welcomes President Biden's National Security Supplemental Request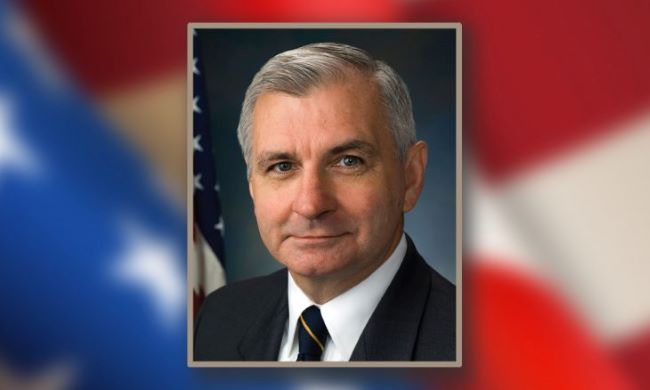 RIYADH, SAUDI ARABIA – Today, after President Biden submitted to Congress a request for national security assistance, U.S. Senator Jack Reed (D-RI), Chairman of the Senate Armed Services Committee, and a senior member of the Senate Appropriations Committee, who is currently on a CODEL overseas, issued the following statement:
"At a momentous time, President Biden is leading the United States and the international community with admirable resolve and is laser focused on keeping the American people safe and protecting America's interests.  The U.S. has marshalled a powerful response to Putin's invasion of Ukraine, and we must also stand strong with our ally, Israel, while protecting our security interests in the Indo-Pacific and at home.  Aiding these democracies in concert with our allies is vital to America's security and economic interests.
"The Ukrainians continue to fight for the same values that Americans cherish, and they face a challenging winter ahead.  This emergency security supplemental request would provide vital tools for Ukraine and Israel, plus humanitarian assistance, enhanced border security, and measures to counter China.
"It would deliver much needed training, equipment, and weapons necessary to help Ukrainians defend themselves against Russian aggression.
"And, in the wake of the horrific terrorist attacks by Hamas in Israel, this request provides much needed security assistance for Israel as it seeks to defend itself and deter broader conflict.
"In addition to replenishing our own stocks of weapons, this aid request would respond to China's economic coercion.  It would also support U.S. capabilities and initiatives that bolster security and stability in the Indo-Pacific.
"Congress should send a strong message to the world that America continues to stand in solidarity with our allies, and there should be no doubt that we are committed to supporting them and standing firmly on the side of democracy and global stability.
"Bipartisan discussions and review of this critical package are already under way.  I appreciate Chair Murray scheduling an October 31 Appropriations Committee hearing with Secretary of State Blinken and Secretary of Defense Austin.  Congress must work across the aisle to get this national security-focused package done, and ensure the U.S. is strongly positioned as a force for peace and stability."