Reed & Whitehouse Deliver $5M Federal Grant to Help Advance Proposed Warwick City Hall Plaza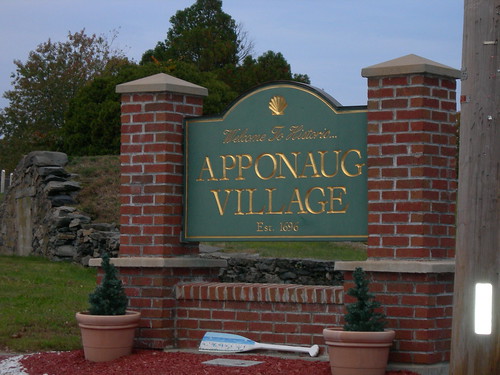 Sens. Reed, Whitehouse join Mayor Picozzi and Warwick leaders to announce $5 million federal grant to advance plans to transform under-utilized city property into a more vibrant downtown core that will serve as a community gathering space and attract more residents, visitors, and investment
WARWICK, RI – In an effort to assist the City of Warwick's economic development priorities, U.S. Senators Jack Reed and Sheldon Whitehouse secured $5 million in federal funding to help Warwick advance plans to create a pedestrian plaza, community gathering and event space that can improve quality of life attributes for the community and promote healthy, active lifestyles.
The Senators, who included an earmark for the project in the Fiscal Year 2022 Consolidated Appropriations Act, say the federal funds will help the city build new infrastructure and community assets around Warwick City Hall designed to attract people, stimulate private investment, create jobs, and increase local and regional tourism to the area.
Today, Senators Reed and Whitehouse met with Mayor Frank J. Picozzi, Rhode Island House Speaker K. Joseph Shekarchi, and Warwick leaders to discuss the City's plans, which call for a new City Hall Plaza offering year-round activities and amenities in Warwick's downtown core, including, among other things, a major dual-purpose skating rink/roller rink/splash pad that can also be used for performances and exhibits, farmers markets, and other public gatherings, as well as new walking paths, green landscaping features, and parking.
"Senator Whitehouse and I are proud to make this $5 million infusion of federal funding available to help the City advance its economic development priorities," said Senator Reed.  "When it's completed, this amenity-filled space will give residents and visitors alike another reason to enjoy Warwick and spend some time and money right here in the neighborhood.  This plaza will be a place to bring the community together for celebrations, family outings, performances, and more.  It will help promote a healthy, active, walkable lifestyle.  And in addition to offering opportunities for leisure, recreation, and event space all year round, this new plaza has the potential to be a catalyst for further economic development, increasing foot traffic to the area with the goal of attracting additional private investment and smart growth."
"Senator Reed and I secured $5 million in federal funds to realize Warwick leaders' vision for a new plaza that will serve as the cultural and economic centerpiece of the city," said Senator Whitehouse.  "With an ice skating rink and event space, this area will be transformed into a destination city center for Warwick residents to enjoy.  Congratulations to Mayor Picozzi and his team on making it happen."
"The City of Warwick is extremely grateful to have Senators Reed and Whitehouse in our corner, helping to secure this grant to soon make  City Hall Plaza a reality. It will not only be the central gathering place for residents, but it will also create jobs, and help boost our city's economy.  This project has been a vision of mine since I was sworn into office. I'm confident it will greatly enhance the quality of life for all residents here in Warwick," said Mayor Frank J. Picozzi.
Close to Narragansett Bay, in an area steeped in history that has local, regional and national importance, the 12,000 square foot rink and multi-use year-round plaza is part of a master plan that has numerous elements, including revitalization of historic Apponaug Village, and development of the Apponaug Heritage Trail with connections to the famed Civil War Hero George Sears Greene's cemetery.
The Warwick Center for the Arts, located adjacent to the proposed plaza, hosts regional art exhibits and events that would be readily supported by a new outdoor event area. Additionally, the plaza and associated programming will support local businesses by promoting foot traffic and attracting residents and visitors that will frequent local restaurants, retail shops and associated services.