Reed & Whitehouse Seek to Help More Veterans Access the Home Loan Benefits They Have Earned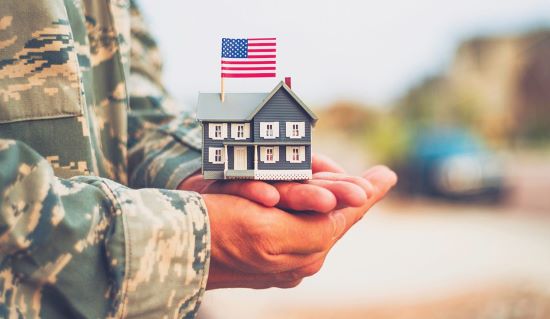 WASHINGTON, DC — In an effort to help make homeownership attainable for more veterans, active duty service members, and widowed military spouses, the U.S. Department of Veterans Affairs (VA) has a special VA Home Loan Program.
The VA Home Loan Program is the primary tool for helping veterans and their spouses achieve the American dream of owning a home.  It offers veterans unique perks for financing their home purchases, which may include no down payment, no private mortgage insurance, and oftentimes lower interest rates than conventional FHA loans. Despite these benefits, only 13 percent of veterans ever utilize their VA Home Loan benefit.
To help veterans successfully navigate the homebuying process and take full advantage of their earned VA home loan benefit, U.S. Senators Jack Reed (D-RI) and Sheldon Whitehouse (D-RI) are teaming up with U.S. Senators Mike Braun (R-IN) and Sherrod Brown (D-OH), and several of their colleagues, in introducing the VA Home Loan Awareness Act of 2023.  This bipartisan bill will help increase awareness of the VA Home Loan Program for veterans by adding a disclosure to the standard mortgage pre-qualification application.
"This is a simple, good-government approach to improving transparency, doing right by veterans, and ensuring more veterans are aware of the potential advantages of VA home loans.  It will help veterans understand their home loan options and make informed decisions about what is right for them," said Senator Reed.
"Our veterans deserve a comfortable, affordable home when they return to Rhode Island," said Senator Whitehouse.  "Our legislation will help build awareness of the VA Home Loan Program's many benefits and put homeownership within reach for more veterans, servicemembers, and military families."
"Those who have risked their lives for our freedom should be able to afford a house in the country they've sworn to protect. I am glad to lead this bill to inform Hoosier veterans of the benefits they that have earned and deserve," said Senator Braun.
"By letting veterans and servicemembers know they may be eligible for a VA home loan, we can help make the dream of homeownership a reality for more military families and make sure that the Ohioans who have served our country get the benefits they've earned," said Senator Brown, the Chairman of the Senate Committee on Banking, Housing, and Urban Affairs.
Among veterans who choose not to use the VA loan when purchasing a home, a third of them say it was because they were not aware of the program.  This rate is even higher among surviving spouses as 46.3 percent of them said they did not know they were eligible for a VA Home Loan at the time of their purchase, according to national surveys. Shockingly, studies show that only half of all veterans report that they were informed of the VA Home Loan program by their lender.
The VA Home Loan Awareness Act of 2023 will inform more veterans of their eligibility for the VA Home Loan Program.  Specifically this bill would:
• Add a disclosure informing Veterans they may be eligible for a VA Home Loan the Uniform Residential Loan Application (URLA) form;
• Direct applicants to consult their lender for more information about the VA Home Loan Program;
• Instruct the Government Accountability Office to conduct a review and report to Congress regarding lenders adoption of the URLA form updates.
The bill is also cosponsored by U.S. Senators Jacky Rosen (D-NV), Ted Budd (R-NC), Chris Van Hollen (D-MD), Marco Rubio (R-FL), Kyrsten Sinema (D-AZ), Tom Tillis (R-NC), Bernie Sanders (I-VT), Amy Klobuchar (D-MN), Mark Kelly (D-AZ), Raphael Warnock (D-GA), Angus King (I-ME), and Peter Welch (D-VT).
The bill has been endorsed by several leading veterans groups, including: the Iraq and Afghanistan Veterans of America (IAVA), Veterans Association of Real Estate Professionals (VAREP), Veterans of Foreign Wars (VFW), and the Vietnam Veterans of America (VVA).