Rep. Magaziner to Hold Labor Roundtable with Striking RI Members of SAG-AFTRA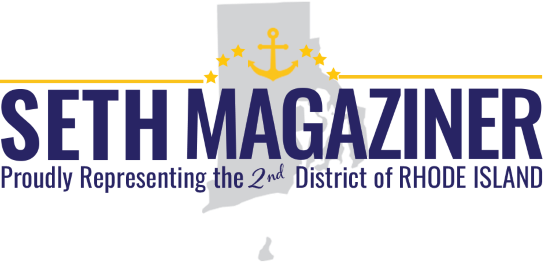 WARWICK, RI — On Thursday, September 7, 2023, Rep. Seth Magaziner (RI-02) will hold an open-press labor roundtable discussion with Rhode Island members of SAG-AFTRA who have been on strike while seeking better pay, benefits, and working conditions.
On June 5, 2023, SAG-AFTRA voted in favor of a strike authorization by 98%. Among SAG-AFTRA's requests are increased minimum pay rates, increased streaming residuals (neither of which have kept up with inflation), safeguards from AI, and improved working conditions. Additionally, royalty payments – which are dependent on the number of a show's reruns – have plummeted due to streaming. Many actors rely on these residuals to supplement their income until their next role.
The SAG-AFTRA labor strike comes at a time when CEOs of the major media conglomerates earned an average of $32.6 million in salary, stocks and other perks last year. Over 1,000 Rhode Island members of SAG-AFTRA have been impacted by the strike.
WHO:
Representative Seth Magaziner (RI-02)

Andrea Lyman, President, New England Local SAG-AFTRA

RI Members of SAG-AFTRA

WHAT:
Open Press Roundtable with RI Members of SAG-AFTRA
WHEN:
Thursday, September 7, 2023

Roundtable begins at 10:00 a.m. ET (open-press)

WHERE:
935 Jefferson Blvd.

Suite 3003

Warwick, RI  02886