Reps. Demings, Nadler, Cicilline, Castor Introduce Legislation to Investigate Gas Price Gouging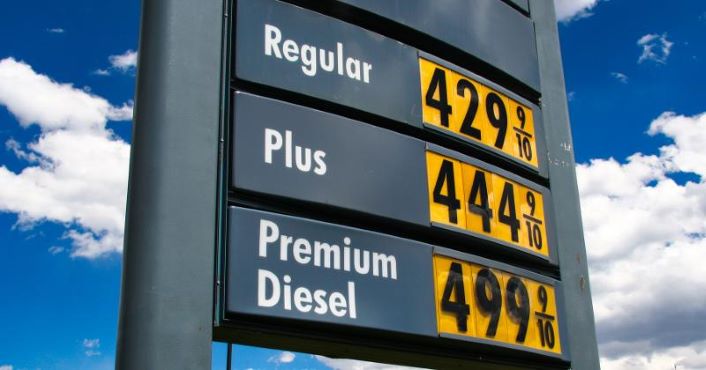 Orlando, FL – Today, Reps. Val Demings (FL-10), Jerry Nadler (NY-10), David Cicilline (RI-01), and Kathy Castor (FL-14) introduced The Oil and Gas Industry Antitrust Act, legislation to require the Federal Trade Commission (FTC) to investigate price manipulation in the gasoline market, including refinery capacity reductions and market monopoly conditions. The FTC will also be required to report to Congress a long-term strategy to stabilize oil and gas prices during national crises.
Said Rep. Demings, "As the daughter of a maid and a janitor, my family knew the value of every dollar. When we turn on the news, we see record oil company profits side by side with high gas prices for Florida families. These high prices are caused not just by Putin's war but also by corporate practices that put profits before working families. We've seen it over and over: an emergency gives companies an excuse to spike their prices, then the emergency ends, and gas prices don't go back down. Our legislation will protect Florida families from rising gas prices by giving us the tools to crack down on corporate price gouging and ensuring that our economy is based on a true free market, where businesses operate fairly and compete to offer lower prices to American consumers."
Said Rep. Nadler, Chair of the House Judiciary Committee, "The American economy depends on robust, competitive markets to keep prices low and protect consumers. But for far too long, the oil and gas industry has grown increasingly concentrated, harming consumers by enabling companies to raise prices and ration production. This legislation is necessary to expose abuses leading to high gas prices, and I commend Congresswoman Demings for introducing this important measure."
Said Rep. Cicilline, Chair of the House Judiciary Subcommittee on Antitrust, Commercial and Administrative Law, "As hardworking Americans see skyrocketing gas prices, giant oil and gas companies are making record profits – a clear result of corporate greed. I'm proud to join with Congresswoman Demings in introducing the Oil and Gas Industry Antitrust Act, which will help uncover anticompetitive behavior, price gouging, and other corporate misconduct by dominant oil and gas companies so that we can hold them accountable and bring prices down for the American people."
Said Rep. Castor, Chair of the Select Committee on the Climate Crisis, "We cannot allow Big Oil CEOs to manipulate markets in order to make billions on the backs of struggling Americans by overcharging at the pump. Our legislation will help protect the pocketbooks of Americans by uncovering price gouging practices rooted in corporate greed, while also taking away the ability of oil and gas executives to profiteer during a time of crisis. This is a big priority for American families. And it's one more way to lower energy costs for families as we transition to cleaner, cheaper renewables, which will lead to true American energy security and energy independence."
Background
The Oil and Gas Industry Antitrust Act requires the Federal Trade Commission to conduct an investigation "to determine if the price of gasoline is being manipulated by reducing refinery capacity or by any other form of market manipulation or artificially increased by price gouging practices." In conducting the investigation, the FTC may consider "the impact of mergers and acquisitions in the oil and gas industry, including mergers and acquisitions involving producers, refiners, transporters, and gas stations." The FTC must report to Congress within 270 days of enactment a report on the investigation, plus long-term strategy for the Commission and Congress to address manipulation of oil and gas markets during times of national or international crisis or emergency.
Rep. Demings has been a leader in Congress on the gas price issue during Putin's war. Rep. Demings previously led calls for the Administration to "exercise all options available to bring down the cost of gasoline now," specifically calling for a release from the Strategic Petroleum Reserve, opposing false scarcity from OPEC+ producers, ending excessive U.S. gasoline exports, cracking down on illegal price manipulations in the oil and gas market, and fining producers for deliberately not using existing drilling sites.