Rhode Island cop acquitted in teen's shooting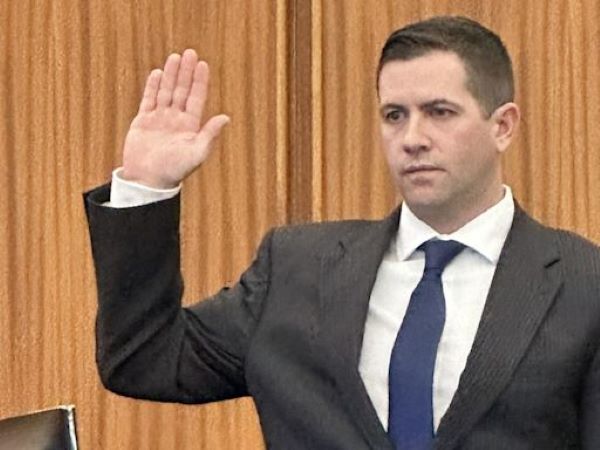 A Rhode Island police officer who was off duty and out of uniform when he shot the 18-year-old driver of a car he had witnessed speeding past him on the highway was acquitted by a jury Thursday of several charges.
Pawtucket Officer Daniel Dolan, 40, was cleared of three counts of felony assault and one count of discharge of a firearm when committing a crime of violence in connection with the encounter in West Greenwich in June 23, 2021.
According to an investigation, Dolan was returning from a detail assignment when he encountered a speeding Audi sedan on Interstate 95 in West Greenwich.
The vehicles exited the highway and Dolan approached the driver of the Audi outside a pizza shop, where the driver and two teenage passengers intended to pick up a pizza to eat while watching an NBA playoff game.
When the operator of the Audi tried to drive away, Dolan fired one round from his service weapon, striking the driver in the arm. The other teenagers were not hurt.
Surveillance video from the pizza shop shows an unmarked white pickup truck pull alongside the Audi. A man in civilian clothes gets out of the truck and holds up what appears to be a badge. The Audi reverses away and the shooting occurs off camera.
Prosecutors said Dolan was standing to the side of the car, not in front, and the bullet went through the driver's side window.
The car's driver, Dominic Vincent, who is now 20, testified that he did not know if Dolan was really a police officer and whether his badge was real.
"They let him get away," the teen's mother, Lisa Vincent, said outside.
State Attorney General Peter Neronha said he was disappointed.