Rhode Island Council on Elementary and Secondary Education Approves Six Leaders to Serve on Central Falls School District Board of Trustees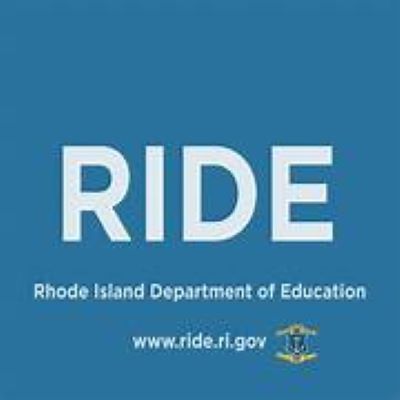 Candidates recommended by Commissioner of Education were identified through engagement process led by joint search committee composed of community, city, and state leaders
CENTRAL FALLS, R.I. — This evening, the Rhode Island Council on Elementary and Secondary Education voted to approve six candidates recommended by Commissioner Angélica Infante-Green to serve on the Central Falls School District Board of Trustees. Board of Trustees members are nominated by the Commissioner of Education and appointed by the Council on Elementary and Secondary Education.
The candidates approved by the Council were identified through a robust community engagement process led by a joint search committee composed of representatives from the Governor's Office, Central Falls Mayor's Office, Rhode Island Department of Education, the Board of Trustees, and Central Falls families.
Approved individuals consist of Central Falls residents who are parents of current or former Central Falls students, as well as at-large members. The individuals approved to serve include:
Renee Gomes (Central Falls Resident/Parent)
Felicia Levasseur (Central Falls Resident/Parent)
Annette Martinez (Central Falls Resident/Parent)
Carol Pagan (At-Large)
Kyle Quadros (At-Large)
Thomas Evans (At-Large, membership commencing from when the next At-large seat becomes available)
Two existing Board of Trustees members were reappointed and were also appointed to serve as the Acting Chair and Vice Chair for the Board of Trustees through the end of the calendar year:
Andrew Bramson (At-Large, Acting Chair)
Hugo Figueroa (CF Resident/Parent, Acting Vice Chair)
"Through a thorough and collaborative search process that included community, city, and state representatives, we have identified great leaders to serve the students and families of Central Falls," said Governor Dan McKee. "My Administration is committed to transitioning learning from just 180 days to 365 to improve student achievement across Rhode Island, and we know that we need strong partners at the local level to get the job done. We will continue to work closely with all Central Falls stakeholders to meet the needs of students and staff and continue to move the district forward."
"I appreciate and thank every community member who expressed interest in serving our schools through this leadership opportunity. I know our new Trustees will embrace the important work ahead to ensure every student has access to high-quality learning opportunities," said Central Falls Mayor Maria Rivera. "By working together, we can create the conditions and implement the changes needed to advance our district and continue our city's progress. We are all committed to making sure Central Falls students are ready to succeed in the classroom and beyond."
"We extend our sincerest thanks to all those who stepped forward and submitted their applications to become members of the Central Falls School District Board of Trustees. This process served as a testament to the unwavering dedication and commitment of our community members," said Commissioner Angélica Infante-Green. "Congratulations to the newly appointed members. We look forward to following the good work you will do for the students and educators of Central Falls."
"On behalf of the Council, I congratulate the newest members of the Board of Trustees," said Council on Elementary and Secondary Education Chair Patti DiCenso. "Your eagerness to actively participate in shaping the future of Central Falls School District is truly inspiring. Thank you in advance for your time and insight and thank you to the search committee who reaffirmed that by collaborating, listening, and learning from one another, we can forge a path towards a brighter future."
"This is a great moment and opportunity for the Central Falls School District and I look forward to supporting the new Trustees during this transition period," said Chair of the Board of Trustees Stephanie Gonzalez.
The joint search committee received a total of 38 applications for the five open seats, of which three were Central Falls residents and current and former parents and two were at-large seats. After holding a community meeting and conducting a review of the applications, 16 candidates were then invited to interviews by the Committee. After the interview phase, the joint search committee recommended the slate of six finalist candidates, whom they felt possessed the experience and commitment to advance the goals and mission of the Central Falls School District. Five of those individuals will fill the immediate vacant seats, and the sixth individual was proactively improved to fill the next at-large seat once it becomes available.
Terms for members approved tonight will begin on July 1, 2023.