Rhode Island Department of Education Releases 2023 SurveyWorks Results
State sees gains in family and educator engagement as well as student college and career readiness
PROVIDENCE, R.I. — Governor Dan McKee, Lt. Governor Sabina Matos, Education Commissioner Angélica Infante-Green, and Providence Superintendent Dr. Javier Montañez today joined PPSD administrators, educators, students, and families at Sgt. Cornel Young, Jr. & Charlotte Woods Elementary School in Providence to release the results of RIDE's 2023 administration of SurveyWorks, the annual statewide school culture survey. The yearly survey provides valuable insight into what is working for Rhode Island students, and challenges that can be addressed in the education system.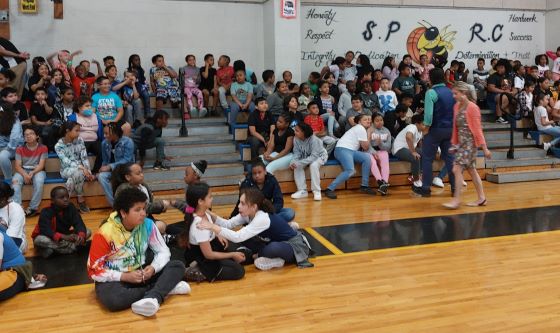 This year's survey showed the highest response rates ever from three key audiences: administrators, educators, and families, while the student response rate returned to pre-pandemic levels after declining in 2021 and 2022. The total response count was 122,672 across the state.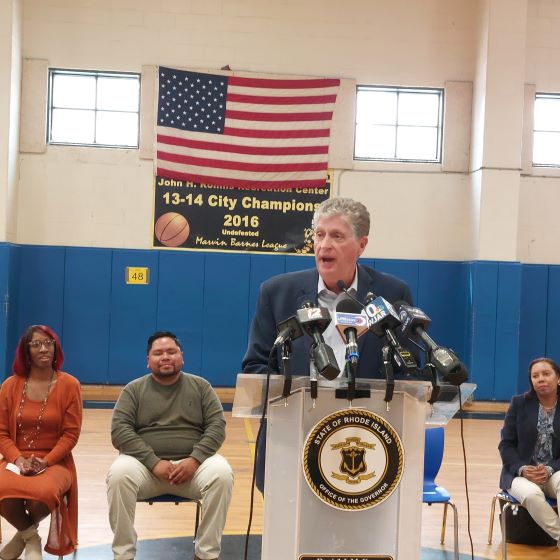 "Rhode Island's outstanding participation in SurveyWorks demonstrates our shared commitment to shaping a brighter future for our children. As we dive into this important data, my administration remains committed to ensuring that Rhode Island's education system meets the needs of all learners," said Governor Dan McKee. "Thank you to all educators, students, and families who participated in SurveyWorks. We look forward to your continued collaboration and engagement as we work to improve student outcomes and expand opportunities for students across Rhode Island."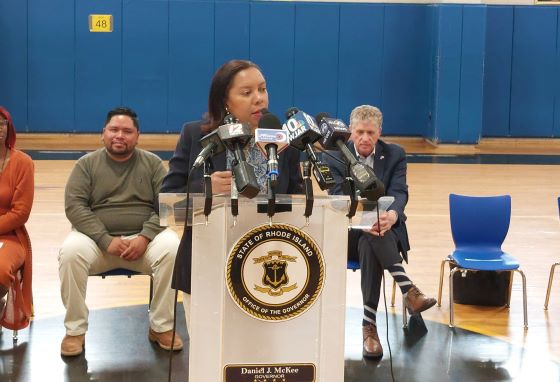 "SurveyWorks provides a platform for students to share their thoughts and experiences, allowing educators to better understand their needs, challenges, and aspirations. We are pleased to see such strong survey engagement within Providence," said Lt. Governor Sabina Matos. "I encourage Rhode Islanders to examine the results, and together, we will build a stronger, more equitable educational system that prepares every learner for success."
Statewide, RIDE saw Hispanic or Latino and Black or African American above average response rates among educators and families across almost all survey topics. For example, family engagement was up 10 percentage points from 2022 at 25 percent, and the highest it has been even before the pandemic. The highest rates of favorability for family engagement questions came from Hispanic or Latino and Black or African American families.
"On behalf of the Council, I am grateful for the dedication and passion exhibited by our educators, students, and families," said Chair of the Council on Elementary and Secondary Education Patti DiCenso. "Your voices matter, and your valuable feedback is instrumental in helping us understand the current landscape of our schools and identifying areas of improvement."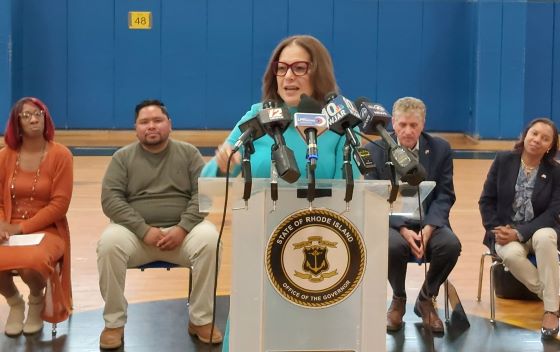 "Engaging with our school communities is paramount to what we do here at RIDE. With our annual SurveyWorks, we are able to take a look inside classroom environments statewide and see what is working for students and what's not," said Commissioner Infante-Green. "I am thrilled to see that we had large gains in engagement across the board, and that we are on track to recovering from the learning loss experienced during the pandemic. This data is critical for improving educational outcomes for our students, staff and families. There's still much to build on, but these statistics show that we are moving in the right direction. I thank all Rhode Islanders for participating in this survey and making sure their voice was heard."
Other highlights include:
When asked what is working for their children in the classroom, the most common response from families was social-emotional learning.
Grades 6 through 12 had a 12-percentage point increase in discussing college and careers and using Individual Learning Plans (ILPs) in the classroom, with 65 percent of students responding favorably.
ILP usefulness for students increased by 9 points, up to 33 percent.
When asked what is working for students, their largest response was hands-on learning and activities. This comes as RIDE recently revised the state Secondary Regulations, which will incorporate more real-world relevant learning experiences for students through career and technical education (CTE) and increased flexibility with coursework choices.
In addition to statewide gains, Providence demonstrated strong improvement in several key areas of the survey. For example, students in grades 3 through 5 responded 64% favorably to supplemental questions regarding learning goals, strategies and explanations – up 16 points from 2022. Additionally, students grade 6 through 12 had gains in ILP usefulness, up 11 points from 2022.
Providence also had a higher rate of family engagement than the rest of the state, with favorability coming in at 30 percent in comparison to the state average of 25 percent. Within these results, the district saw a 13-point increase in families attending school events at their child's school.
Teachers also had positive feedback regarding high quality instructional materials (HQIM) in the district, and for leadership of their schools as well. Implementation of HQIM saw up 7 points from 2022, and leadership responsiveness was up 9 points from last year.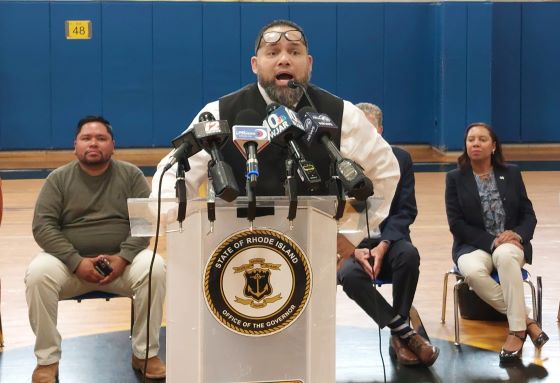 "I am so proud of all the hard work our Providence community has put in to improve student outcomes in our schools," said Superintendent Dr. Javier Montañez. "Their hard work is paying off. Our educators and families play a major role in how our students succeed in the classroom and beyond. I commend them for working tirelessly to ensure all Providence kids, regardless of their background, are prepared for school and life today and in the future."
Two Providence schools performed exceptionally well in their SurveyWorks results: The Sgt. Cornel Young, Jr. & Charlotte Woods Elementary School, and 360 High School. For Young Woods, engagement and School Rigorous Expectations favorability was the highest it has been among students School leadership favorability reached 91 percent, which is the school's highest among educators, and families had a 17-point increase in engagement.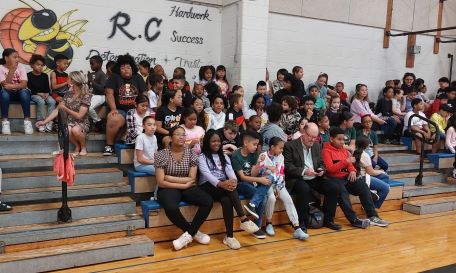 360 High School saw a nine-point increase in family engagement overall, with an 11-point increase in families attending events at the school. Family engagement at 360 is the highest it has been even before the pandemic.
Pawtucket also had two schools who had significant increases in favorability rates. Francis J. Varieur Elementary School saw a 16-point increase in school belonging from spring 2022, with 71 percent of students saying their peers understand them as a person and 67 percent saying they matter to others at the school.
Jacqueline M. Walsh School for the Performing & Visual Arts had impressive teaching efficacy gains since spring 2022. One of the highest increases was seen in social-emotional learning (SEL), where there was a 26-point increase, putting SEL favorability at 86 percent – the highest it has ever been, including pre-pandemic.
In addition to viewing results, educators in each local education agency (LEA) can access the free tool Playbook, which allows them to craft lesson plans based on their school results designed and reviewed by educators across the country based on Multi-Tiered System of Support (MTSS) tiers. In the coming days, all educators will receive an email inviting them to create an account for Playbook.
To view the complete 2023 SurveyWorks results for the state, your district, or your school, please visit our SurveyWorks Resource Center on our website. To raise awareness about our annual survey and to join the conversation, use the hashtag #SurveyWorks on social media.