Rhode Island Foundation Names Carmen Díaz-Jusino Officer of Strategic Initiative for Economic Security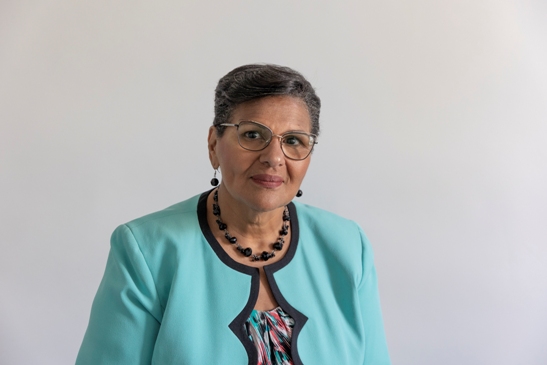 PROVIDENCE, RI –Carmen Díaz-Jusino has been appointed Strategic Initiative Officer at the Rhode Island Foundation, where she will be responsible for directing the Foundation's activities and grantmaking for economic security.
"Carmen's diverse experience in small business development and her job training make her a natural to lead our strategic priority of economic security," said Jenny Pereira, vice president of community grants and investment. "She understands the role of philanthropy in creating community change and is committed to improving the economic security of all Rhode Islanders."
Díaz-Jusino comes to the Foundation from BankNewport, where she served as Vice President and Community Development Officer. Prior to that, she served on the Community Investments team at the Foundation, and as Vice President of Community Development and Programs at the Center for Women and Business, and was a Bilingual Business and Employment Specialist at Goodwill Industries of Rhode Island.
The Providence resident received her undergraduate degree from Universidad del Caribe, Santo Domingo, Dominican Republic, and received a master's degree in Organizational Management and Leadership from Springfield College.
The Rhode Island Foundation is the largest and most comprehensive funder of nonprofit organizations in Rhode Island. Working with generous and visionary donors, the Foundation raised $75 million and awarded $84 million in grants to organizations addressing the state's most pressing issues and needs in diverse communities last year. Through leadership, fundraising, and grantmaking activities, often in partnership with individuals and organizations, the Foundation is helping Rhode Island reach its true potential. For more information, visit rifoundation.org.