Rhode Island Pre-K Lottery Deadline Extended to July 11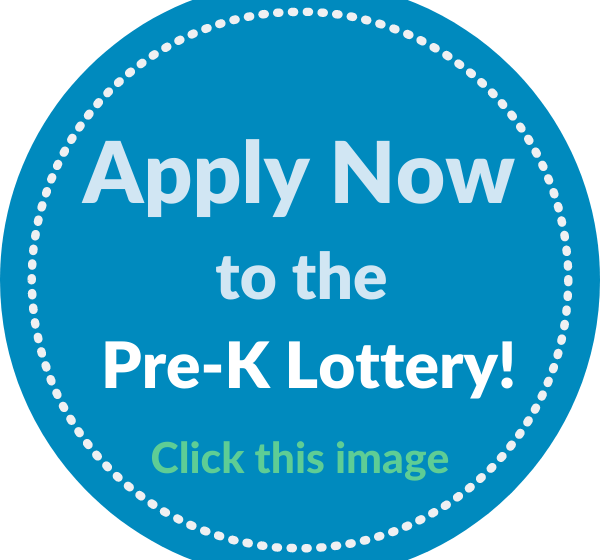 RI Pre-K will offer more than 2,300 seats in 127 classrooms for 2020-21 school year
PROVIDENCE, RI – The online application deadline for this year's Rhode Island Pre-K Lottery has been extended to 11:59 p.m. on Sunday, July 11, the Rhode Island Department of Education announced today.
The Rhode Island Pre-K Lottery is an opportunity for families with children who will turn four years old by September 1, 2021 and who live in one of 18 eligible communities to apply for more than 2,300 seats as part of free, full school-year, full-day RI Pre-Kindergarten programs. Eligible communities include: Central Falls, Coventry, Cranston, East Providence, Johnston, Lincoln, Middletown, Newport, North Kingstown, North Providence, Pawtucket, Providence, South Kingstown, Warren, Warwick, Westerly, West Warwick, and Woonsocket.
"Ensuring equal opportunity in education for all Rhode Island students is a top priority, and that must start with high-quality early childhood learning," said Rhode Island Governor Daniel J. McKee. "We are proud to be expanding this program to reach more young learners. I am grateful to RIDE for extending the deadline for applications to ensure that every eligible family has time to learn about this opportunity. Please spread the word and apply by July 11."
"The research is clear that children who attend high-quality pre-kindergarten programs are more likely to succeed in school, graduate high school and attend college," said Rhode Island Education Commissioner Angélica Infante-Green. "Applying for the Rhode Island Pre-K lottery takes less than 10 minutes, and it's a chance for eligible families to secure a free school year of high-quality learning for their young children. We hope parents and families will apply today, and we look forward to continuing our efforts to expand this program into every Rhode Island community."
Now entering its 13th year, the Rhode Island Pre-K program – run out of the Department of Education in partnership with the Department of Human Services – is one of six statewide programs in the country that meets all 10 national quality criteria for pre-kindergarten education.
The program has grown every year since its creation in 2009, this year adding 27 new classrooms and more than 500 additional seats across the state, and expanding into South Kingstown and Lincoln for the first time. In total, delivered through Head Start programs, local schools and community-based childcare providers, Rhode Island Pre-K will provide high-quality, early childhood education to more than 2,300 children across Rhode Island during the 2020-21 school year.
On Monday, June 28 at 12 p.m., Commissioner Infante-Green will host a public informational session about the Rhode Island Pre-K Lottery on RIDE's Facebook page.
Paper applications for the Rhode Island Pre-K Lottery are due by 4:00 p.m. on Friday, July 9. They can be downloaded in English and Spanish on RIDE's website. Online applications are due by 11:59 p.m. on Friday, July 11, and can be found by clicking here.