RHODE ISLAND T. F. GREEN INTERNATIONAL AIRPORT NAMED A WINNER IN USA TODAY'S 10BEST READERS' CHOICE TRAVEL AWARDS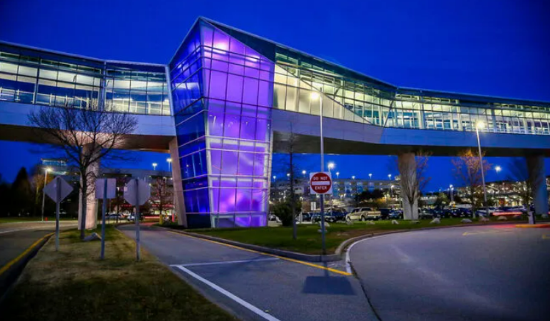 Thirteenth Top 10 "Best Airport" honor for PVD since 2017
Warwick, RI – October 20, 2023 – USA Today has named Rhode Island T. F. Green International Airport (PVD) as a winner in the 2023 "USA TODAY 10Best Readers' Choice" travel award contest for "Best Small Airport" in the nation for 2023. PVD placed 7th in the nationwide poll after being nominated as one of the Top Ten small airports in the country by a panel of travel experts. This marks the thirteenth time that PVD has received a Top Ten national or international honor since 2017.
In announcing the 10Best Readers' Choice awards, USA TODAY noted, "loyal fans of T. F. Green Airport in Rhode Island love it as an alternative to Boston Logan International for its lack of crowds and quick access to Providence and Boston via a dedicated train station. It's also an excellent option for travelers heading to Cape Cod."
PVD also offers its congratulations to Gerald R. Ford International Airport (GRR) in Grand Rapids, Michigan for taking the top honor in the nation, and to all the airports selected in USA TODAY's 10Best competition. More information on all the winners can be found at: https://10best.usatoday.com/awards/travel/best-small-airport-2023/
Nominees for the "Best Small Airport" were chosen by a panel of relevant experts, which include a combination of editors from USA TODAY, editors from 10Best.com, relevant expert contributors, and sources for both these media and other Gannett properties. The nomination panel for each award category is displayed on its associated contest page. All voting is digital and the 10Best Readers' Choice Award contest is accessible on the 10Best.com website.
While the 10Best Readers' Choice Award contest lives on 10Best.com – a standalone travel media site – it is promoted across USA TODAY Travel Media Group's digital and mobile products, as well as via social media. 10Best.com provides users with original, unbiased, and experiential travel content of top attractions, things to see and do, and restaurants for top destinations in the U.S. and around the world. 10Best.com averages 5 million visitors per month. It was acquired by USA TODAY, which is owned by Gannett Co., Inc. (NYSE: GCI), in January of 2013.
About Rhode Island T. F. Green International Airport: A convenient and low-cost gateway to New England, Rhode Island T. F. Green International Airport (PVD) has a large catchment area with 7.5 million residents within 90 minutes of the airport. It attracts passengers from nearby Massachusetts and eastern Connecticut. PVD is located just outside of Providence, Rhode Island. Well known for ease of traveler access, affordable parking, and faster security lines, Rhode Island T. F. Green International Airport is frequently named as one of USA TODAY's "Readers' Choice Best Small Airports" and has earned further distinction as a "Top Three" airport in Travel + Leisure's "World's Best Awards". Most recently, Rhode Island T.F. Green International Airport was named one of the Top 3 Airports in the U.S. and Top Ten in the World by the Condé Nast Traveller Readers' Choice Awards for 2023. More information is available at https://flyri.com/.