RI Suicide and Crisis Line Calls Increase by More than 50 Percent Since 988 Launch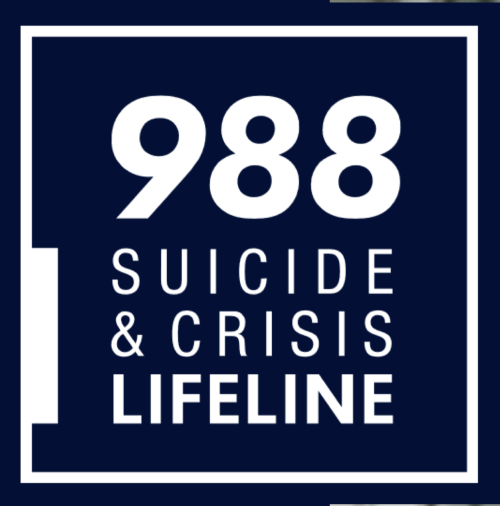 PROVIDENCE, RI – Governor Dan McKee today announced that the 988 Suicide and Crisis Lifeline answered more than 6,000 calls during its first year of operation in Rhode Island, significantly increasing the number of people being connected to mental health resources even as the state continued to have one of the highest local answer rates in the nation.
Rhode Island fielded 6,285 988 calls from July 2022 through June 2023, a 58 percent increase over the 3,986 calls fielded during the previous year through the National Suicide Prevention Lifeline before the launch of 988.
At the same time, Rhode Island was at or near the top nationwide each month for the percentage of 988 calls answered in-state and average speed to answer, meaning a greater likelihood of connecting callers with the help they need.
"Making it easier for people to call and answering their calls quickly increases the chances that they will get the help they need, and it can also save lives," said Governor McKee. "That's why it is important to recognize Rhode Island's efforts with 988 and to continue to spread the word about 988, so that people know that finding help is as easy as dialing those three numbers."
The 988 Suicide and Crisis Lifeline went live in July 2022, providing access to help previously available through a 10-digit national Lifeline number and a local Rhode Island number.
"The ease of pressing those three digits is leading more people to seek help, and that means the 988 Lifeline is making a difference," said Dr. Louis Cerbo, Interim Director of the Rhode Island Department of Behavioral Healthcare, Developmental Disabilities and Hospitals. "It's also important that the vast majority of Rhode Island calls are being handled locally, because the Rhode Island call center has services and can make connections that will help people in a timely manner."
Legislation to create the 988 Lifeline was spearheaded by U.S. Senator Jack Reed, who advocated for the importance of having a three-digit number that would make it easier for people to seek help.
"I helped create the national 988 Lifeline to make it easier for people to access the help they need, because behind every call and every text is a person in crisis. I'm grateful to the experienced counselors who staff these free, 24/7 confidential lifelines, and I commend Governor McKee and his community partners for coordinating to ensure a smooth transition to 988," said Senator Reed. "In its first year of operation, 988 has helped thousands of Rhode Islanders and millions of Americans find help and support. We've got to ensure the resources are there to save lives. I'm committed to ensuring that mental health care is available and accessible, and anyone in crisis can call 988 to be connected to hope, healing, and expert care."
Nationwide, the 988 Lifeline fielded nearly 5 million calls, texts, and chats during its first year, helping people through a network of more than 200 local and state crisis centers.
Here in Rhode Island, 988 calls, texts, and chats go to a trained 988 staff that is backed up by BH Link, the state's one-stop 24/7 behavioral health triage/crisis center, which in addition to the 988 call center has clinicians, nurses, psychiatrists, peer specialists, and case managers who can help people and connect them to the most appropriate care.
"BH Link and the 988 Call Center is here and ready to serve all Rhode Islanders," said Dr. Cliff Cabral, CEO of Horizon Healthcare Partners, which oversees BH Link and 988. "We are asking residents across our state's 39 cities and towns to help us spread the word to their co-workers, neighbors, friends, and family so that everyone knows where they go can for help if they are experiencing a mental health or substance use issue."
The Rhode Island call center has consistently been the best or among the best in the nation for answering local calls, with at least 95 percent answered each month during the first year of 988.
Approximately 42 percent of those calls resulted in specific behavioral health and/or community resources provided, and less than 2 percent resulted in first responder dispatch.
Call responses over the past year have included everything from basic emotional support, sharing of information and resources, referrals to care or recovery services, and collaboration with other agencies' crisis responders, including mobile crisis, to reach people where they are. The important message for Rhode Islanders to remember is there is no wrong door and whether someone calls 988 or walks into BH Link, support and help will be available.