RI Youth are in Crisis – We Must Act Now & Together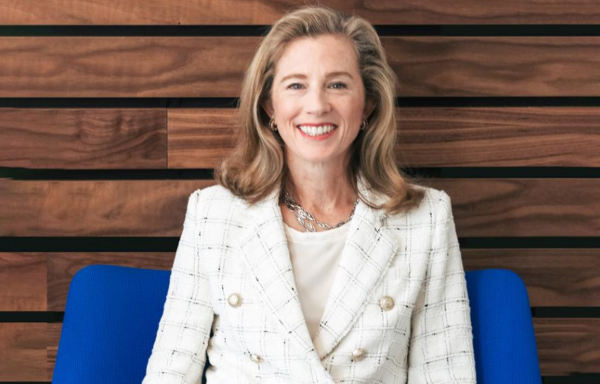 It's a very hard time to be a teenager. Our kids have suffered isolation through the pandemic. They've been barraged by social media. They face existential threats with climate change and gun violence that we have failed to address. Through much of it, they have demonstrated resilience and yet it is clear these and other forces are fundamentally threatening their mental health.
The statistics nationally are alarming: 22% of adolescents have seriously considered attempting suicide. And the data from the just-released 2023 Rhode Island KIDS COUNT Factbook are equally concerning:
24% of Rhode Island children under 18 have a diagnosable mental health problem.
36% who need mental health treatment or counseling have a problem obtaining care.
38% of high school students reported feeling sad or hopeless for more than two weeks,
At the same time, we're facing a severe mental health care workforce shortage and do not have enough providers to see people in need. At Blue Cross & Blue Shield of Rhode Island we know we don't have all the answers, but we also know that we must do everything we can to help address the crisis. As such, we have committed to working with community partners to significantly improve the number of RI youth receiving the behavioral support they require to 50% over the next three years.
In May, we're amplifying important messages around Mental Health Awareness month – about caring for yourselves and your loved ones, getting help when you need it, and reducing the stigma around mental illness.
And throughout the year, , we are making investments to expand access to behavioral health and collaborating with community partners to promote wellness. The following are steps we're taking around children's mental health:
We're working closely with two local programs that are providing evidence-based exposure therapy for kids with anxiety and obsessive-compulsive disorder. The programs at Braver, a new Rhode Island start-up, and at Bradley Hospital are growing, and it took an innovative approach to cover reimbursement for the nonclinical coaches that work in the field with kids and their families.
We've substantially increased access to urgent appointments with pediatric behavioral health providers to get families in crisis the care they need when they need it.
We support Mindful Teen at Bradley Hospital, a program for adolescents at high risk of harming themselves.
Since 2019, we've supported PediPRN, a children's mental health consultation team that works with more than 350 primary care and 68 pediatric practices across Rhode Island.
We have been working with the Care Transformation Collaborative of Rhode Island to help pediatricians integrate behavioral health providers into their practices to help identify children in need earlier.
We've expanded telehealth services to provide additional access to specialty behavioral healthcare providers.
We're devoting significant resources to children's mental health because the problem is that significant and the consequences that dire. You can learn more here.
Thank you to our community partners and we look forward to continuing our collaborative efforts to expand access to support for all young Rhode Islanders. Together we must ease the burden our children are bearing and help them thrive and reach their unbelievable potential.