RIDOC mourns the passing of Lt. Russell Freeman from COVID19.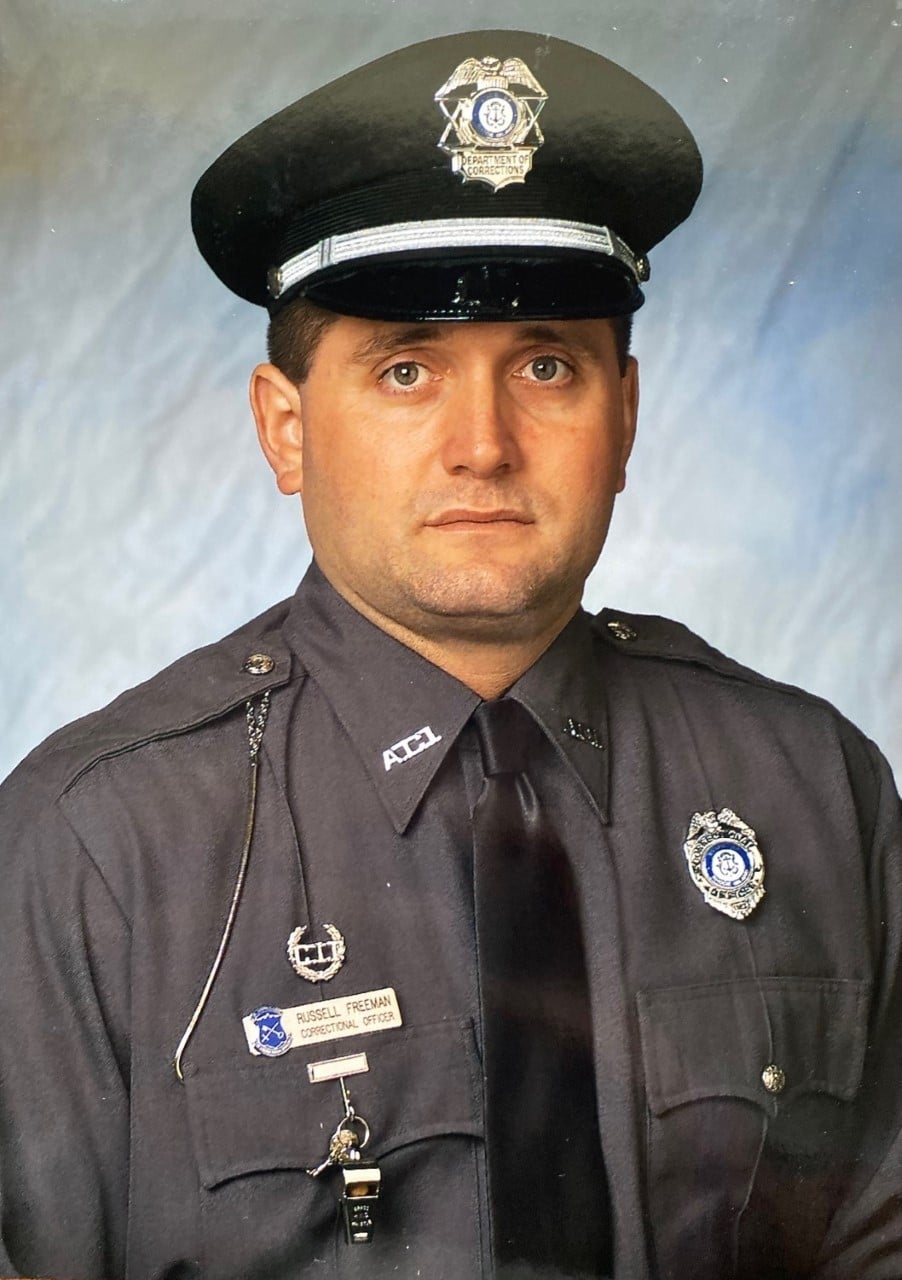 CRANSTON, R.I. – The Rhode Island Department of Corrections Director, Patricia A. Coyne-Fague, Esq., announced today in a public statement the passing of one of their own as a result of COVID19:
"It is with a heavy heart that I must report the loss of Lt. Russell Freeman, who passed away early this morning from complications of COVID-19", said Director Coyne -Fague
n the announcement, Director Coyne-Fague wrote that Lt. Freeman began his career with the RIDOC as a correctional officer, graduating from the Training Academy in 1991. He then was promoted to the Special Investigations Unit in 2006, where he served with distinction, garnering an excellent reputation among law enforcement for his tenacity and professionalism. In 2014 he was promoted to the rank of Lieutenant., assigned to the Women's Facility. Director Coyne-Fague also mentioned that his personnel file is replete with commendations and letters of appreciation for his work, and he was a credit to this Department.
Lt. Freeman is survived by his wife, Lisa Favino-Freeman, who is a Correctional Officer from Medium Security, and three children. Arrangements are in process and will be announced when they are completed.
Director Coyne-Fague said: "This is a terrible loss for the Department. RIDOC Peer Support is available for anyone in the Department who needs it during this difficult time."
Just this morning, the RI Department of Health also announced in a Press Release that the Rhode Island COVID-19 Vaccine Subcommittee for hospitals recommended to begin vaccinating frontline hospital workers against COVID-19. In their notice, RIDOH announced they have accepted the recommendation and has communicated to hospitals that they may begin vaccinating these workers, as soon as vaccine arrives, which could be as early as today.
The Department of Corrections has also created a cross-divisional vaccine team, which include members from their Ins/Ops Division, Rehabilitative Services Division (Health Care), Administrative Division. An invitation was also extended to the Rhode Island Brotherhood Of Correctional Officers to be a partner in this coalision. According to Director Coyne-Fague, the goal of this team is to educate about the vaccine, work on logistics and administration of the vaccine.
Director Coyne-Fague concluded her statement by writing, "We can – and we will – get through this together."