RIDOH and Attorney General Announce Rhode Island Free Lead Screening Days in June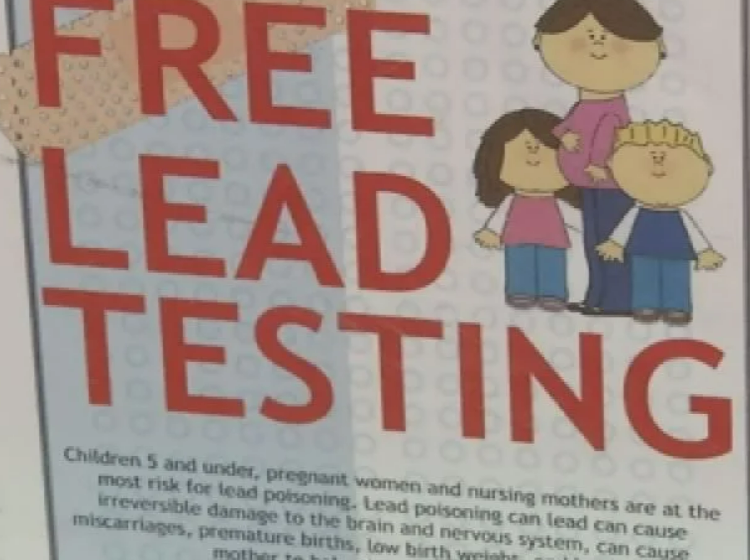 As part of efforts to help all children in Rhode Island be tested for lead poisoning at least twice by the age of three, the Rhode Island Department of Health (RIDOH) and the Office of Attorney General Peter F. Neronha are announcing two lead screening events next week. The events are free and no health insurance is required.
The lead screening days are open to the public and will be done by medical professionals. The events are intended for children between nine months and six years old, and children who are developmentally delayed. Children must be accompanied by a legal guardian. Families that participate in the event will receive a $50 gift card for groceries on a first-come, first-served basis.
Central Falls: June 23 from 10 a.m. to 3 p.m. at the Blackstone Valley Community Health Care location at 1000 Broad St., Central Falls, Rhode Island 02863
Providence: June 24 from 9 a.m. to 1 p.m. at the Providence Community Health Center at 355 Prairie Ave., Providence, Rhode Island 02905
Although all children in Rhode Island are required to be tested twice by the age of three, many are missing these important screenings. Early detection of lead poisoning is critical to lowering potential lifelong health effects. This is particularly true in Rhode Island, where most housing was built before 1978. (Lead paint was commonly used before being banned in 1978.)
"Lead exposure causes irreversible damage to a child's development. Screening your child for lead is the most critical step you can take as a parent to protect children from lead. It's the only way to know if they have been exposed and the first step toward finding and eliminating the source," said Interim Director of Health Utpala Bandy, MD, MPH.  "We are pleased to be working with our partners in the Attorney General's Office on this effort to offer free lead screenings to the community."
"Childhood lead poisoning is a solvable crisis, but only if we address the problem directly," said Rhode Island Attorney General Peter F. Neronha. "We can do better by our kids, be it through lead screening efforts like these or holding those accountable who put their own profits over the safety of our community members. I am grateful to the General Assembly for passing critical legislative tools during this year's session to further our mission to prevent lead-poisoning, and I am proud to partner with RIDOH, municipalities, and health centers to help mitigate this problem."
Lead is a toxic heavy metal that can be harmful if it gets into the body. Before 1978, lead was used to make paint. Most older housing is painted with lead-based paint. Rhode Island has a particularly old housing stock. Lead-based paint can peel, chip, or create dust that may be swallowed or breathed in. Lead is most dangerous to children younger than six years old and for people who are pregnant. Exposure to even a small amount of lead during childhood can have life-long consequences, impacting a child's ability to grow, think, learn, relax, and bond with others.
Blackstone Valley Community Health Care is a culturally diverse health center providing care to the patients in the community for more than 30 years. Providence Community Health Centers (PCHC) is a non-profit health care organization and the only Federally Qualified Health Center in Providence. PCHC provides quality primary health care services that are affordable, comprehensive, and culturally sensitive to more than 85,000 residents of Providence and its surrounding areas.