Sandra Cano Launches First TV Ad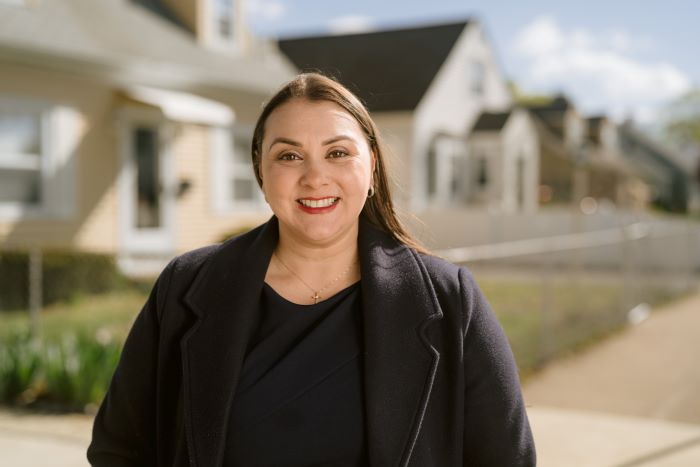 PAWTUCKET, RI – State Senator Sandra Cano, a Democrat running for U.S. Congress, today released her first television ad, titled "Her Story". The ad highlights Senator Cano's background as an immigrant who fled political conflict in Colombia, as a mother who has dealt with reproductive health issues, and as the daughter of a gun violence survivor. It explores how her education, her decade of elected experience at every level of legislative government, and her personal experiences shape her actions today as an advocate and legislator.
"The issues I speak about as I run for Congress are not talking points for me – they are my life story," stated Cano. "When I talk about the need to protect women's reproductive rights, it's because I've struggled with my own reproductive health. When I advocate for stronger gun safety laws, it's because my father was shot when I was seven years old. I will never forget what it was like waiting for him to pick me up from the school bus, only to see my aunt running down the road in tears, coming to get me to safety.
"When I talk about supporting working families, I mean it – because I started from nothing and know what it's like to struggle to make ends meet. When I talk about education being the great equalizer, it's because my public education put me in a position to live the American Dream and give back to my community. These issues are personal to me. Lived experience makes all the difference in the world when you're trying to craft good public policy that works for the people you serve."
Cano has secured her initial broadcast and cable TV buy, totaling $85,000. In addition to direct mail, print, social media and streaming/digital campaigns, Cano's campaign has invested heavily into a field operation across all 19 CD1 municipalities to reach voters.