Seeking Local Entrepreneurs with A Spark for Electric Vehicles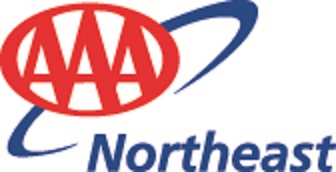 Boston, MA, October 24, 2022-      If you're a fan of the Shark Tank television series, this local opportunity shares the same entrepreneurial spirit. AAA Northeast and  Innovation Studio are launching DRIVING 2043, an accelerator program to support local startup entrepreneurs looking to bring innovations to the marketplace that support America's transition to electric vehicles.
The DRIVING 2043 program is looking for business concepts that will assist consumers in locating, purchasing, financing, charging, and maintaining electric vehicles. Survey research demonstrates that many drivers looking to purchase new vehicles don't yet feel comfortable transitioning to an electric vehicle. The top reasons for hesitation include battery charge range anxiety, cost, and accessibility to charging stations. This program is led by Innovation Studio Director of Entrepreneurship Walther Morales Rios who said, "The objective of the free corporate innovation program is to link startup or scaleup founders who want to validate their business model, through an agile and dynamic process, with corporations looking for entrepreneurs who can offer solutions to their challenges and opportunities."
Local startup and scaleup founders within AAA Northeast's territory are encouraged to apply by completing the DRIVING 2043 online application form. The application process is now open, closing on December 7, 2022. Successful applicants will be notified in December, and virtual training will begin on January 17, 2023.
The DRIVING 2043 program will offer intensive training for up to 10 entrepreneurs which will culminate with a public "Pitch Night" on March 23, 2023, when the entrepreneurs and startups will present their solutions for an opportunity to be named the most viable electric vehicle solution.
"The DRIVING 2043 Accelerator Program is our first collaboration with a local organization supporting entrepreneurship across the Northeast. What and how we drive will look very different in 20 years.  Our members will have many more choices and decisions to make," said Randy Delgado, Senior Vice President of Strategy and Innovation, AAA Northeast. "AAA Northeast is proud to invest in local entrepreneurs and provide continuous programmatic support through access to industry experts and automotive innovation which will help the startups prepare for introductions to the market. Ultimately, we believe collaborations like this allow us to serve our members by helping them navigate the complexity of the automotive market."