Senate OKs two bills to address human trafficking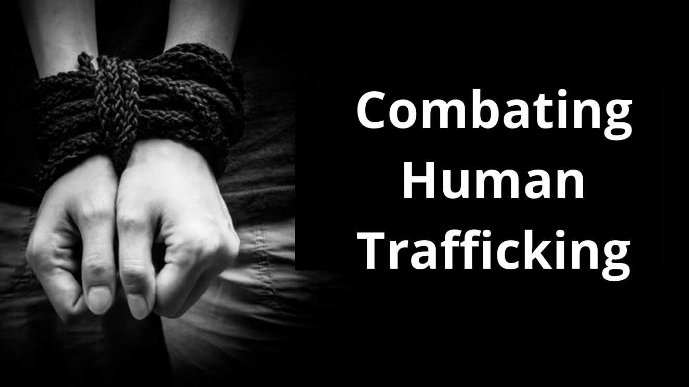 STATE HOUSE – The Senate today approved two bills aimed at preventing and addressing human trafficking.
Sponsored by Senate Judiciary Committee Chairwoman Cynthia A. Coyne and Sen. Ana B. Quezada, the bills would allow wiretaps for suspected human trafficking investigations and would require hotels to post notices about reporting human trafficking.
Chairwoman Coyne's bill (2021-S 0731) would add felony violations of human trafficking to the offenses for which investigators may apply for a court order for the interception of wire or oral communication.
"Human trafficking is a heinous crime that destroys the victims' lives, and it remains a very real problem here in Rhode Island and throughout the country. Investigators need every available tool to stop traffickers, and since traffickers often work in networks, intercepting communication is very important in shutting them down and bringing them to justice," said Chairwoman Coyne (D-Dist. 32, Barrington, Bristol, East Providence), who is a retired state trooper. The legislation is backed by Attorney General Peter F. Neronha.
Senator Quezada's bill, the Human Trafficking Prevention Notice Act (2021-S 0408A) would be applicable to hotels, requiring them to post in a location conspicuous to their employees human trafficking awareness signage on their premises.
Under the legislation, the notices would provide information regarding the National Human Trafficking Resource Center hotline. The number is operated by a nonprofit, nongovernmental organization that is anonymous and confidential. The hotline is accessible in 170 languages and is able to provide help, referral to services, training and general information.
"Hotels are often where sex trafficking occurs, because it's easy for buyers to come in and out without attracting suspicion. Posting signs will help increase awareness among hotel staff and guests, and also help victims — many of whom are children — connect with resources to help them escape," said Senator Quezada (D-Dist. 2, Providence).
Both bills now go to the House of Representatives, which has passed companion legislation (2021-H 5270A) on the hotel notices bill sponsored by Rep. Grace Diaz (D-Dist. 11, Providence). Rep. Carol Hagan McEntee (D-Dist. 33, South Kingstown, Narragansett) is sponsoring the wiretap bill (2021-H 5724) in the House.