Senate passes Sen. Acosta's bill establishing a statewide program for police body cameras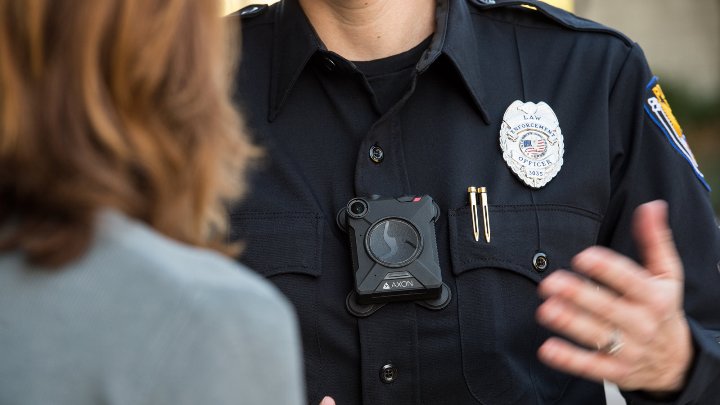 STATE HOUSE – The Senate tonight passed legislation sponsored by Sen. Jonathon Acosta (D-Dist. 16, Central Falls, Pawtucket) which establishes a statewide program for police body cameras.
Funding to equip approximately 1,700 of Rhode Island's uniformed patrol officers —across every police department and the Rhode Island State Police — with body-worn cameras over the next 12 to 18 months has been included in the FY 2022 state budget.
The legislation (2021-S 0954) ensures that before any of that funding is distributed, regulations for the use of the cameras and the resulting video are established through formal, public rule-making process by the attorney general and Department of Public Safety, in consultation with Rhode Island Police Chiefs' Association and with input from community members and stakeholders.
"Trust between the public and law enforcement is essential to a functioning and fair society and as we have recently seen due to increased cultural awareness, this trust has devolved significantly and something must be done to strengthen the bond between residents and those that are tasked with protecting and helping us.  The use of body cameras on law enforcement during interactions with the public will go a long way in rebuilding this trust while increasing transparency and accountability in law enforcement, particularly with officers who have broken the law or abused their position.  This bill is not a complete and total solution to the serious problems our society is facing, but it is a very good first step in the right direction for those of us who have called for law enforcement reform for quite some time," said Senator Acosta.
The bill requires that the regulations set by the attorney general and the Department of Public Safety address proper use of equipment; data and equipment security; activation and deactivation of cameras; notification to the public of recording; records retention procedures and timelines, access to data by law enforcement and the public; privacy protections, including redaction procedures; and compliance monitoring.
The bill also ensures the Department of Public Safety, in consultation with the attorney general, establish the rules on how the funding for the cameras is distributed to police departments. Under an amendment added last week, the budget includes $15 million for the launch of the statewide program and its first five years of operation.
The bill now heads to the House of Representatives for consideration where Rep. Jose F. Batista (D-Dist. 12, Providence) has introduced the companion bill (2021-H 6438) which passed the House yesterday.