Senators Mack and Bell Endorse Enrique Sanchez for State Representative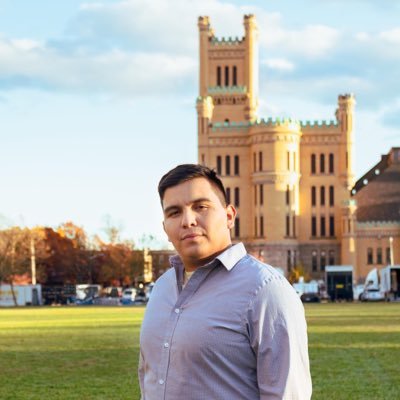 Providence, RI: Enrique Sanchez, candidate for Rhode Island State Representative District 9 today announced campaign
endorsements from Senator Tiara Mack and Senator Sam Bell.
"The constituents of District 9 deserve a Representative who will bring transparency, dialogue and community leadership to the
State House. We are facing an education crisis, a housing crisis, and a healthcare crisis in our community and across the state.
Covid-19 has inflicted so much pain and damage in our communities, and I will fight for the relief working families deserve. I will challenge powerful corporate interests and the political establishment that has not done enough to protect the working poor in our community. It is time to fight for all the marginalized people of Providence." said Enrique Sanchez
"I'm excited to endorse Enrique Sanchez for State Representative. I'm especially excited about the change he will bring as a supporter of public health measures to combat this pandemic, including vaccination." said Senator Sam Bell.
"Enrique is the kind of energetic young voice we need to bring change to a political system that's been dominated by career
politicians for far too long. We need bold, new voices to help shape a Rhode Island that works for everyone." said Senator
Tiara Mack.
"I am thankful and excited to receive these endorsements from Senator Mack and Senator Bell, two leaders who have track
records of standing up and fighting for working people in our city and across the state. It has been an honor supporting them as an
activist in the streets, advocating in support of their legislation and standing side by side with them when taking on special
interest groups," said Enrique Sanchez
State Representative District Nine includes the neighborhoods of the West End, Silver Lake, Olneyville, Manton, Wiggin Village,
Upper South Providence, and Hartford Park. Senators Mack and Bell both represent districts that overlap with Representative
District Nine.